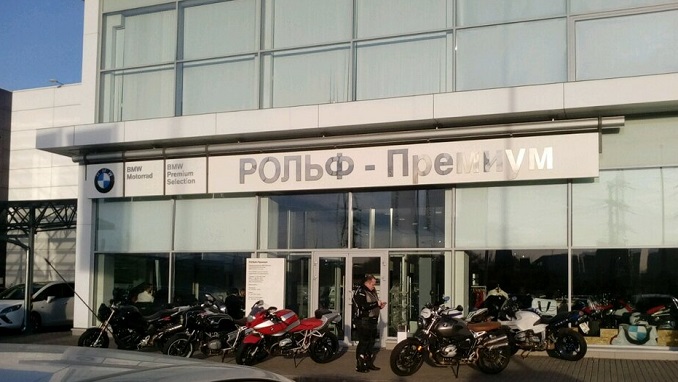 Prominent Russian businessman and founder of car dealership Rolf, Sergei Petrov, says that the ongoing investigation into an alleged $63 million embezzlement was politically motivated.
Petrov and managers of his company are accused of transferring 4 billion rubles ($63 million) in 2014 to a Cyprus-registered company using fake documents, according to a statement by the Investigative Committee.
The businessman denied wrongdoing, adding that he has no plans to return to Russia.
"This wasn't a surprise for me — this is Russia," Petrov told Forbes in a phone interview after investigators searched his car sales offices in Moscow and St. Petersburg.
"This is possibly because of my political stance, possibly a hostile raid aimed at seizing control of the business," he said. Authorities denied any political motive.
In a separate interview with RFE/RL, Petrov said some of the questions law enforcement asked "clearly were not connected" to a 2014 sale of shares between several of his companies, raising doubts in his mind about the investigation's real purpose.
"They asked, 'Who pays you? How much?' and so forth. It gives you this feeling that they wanted to find something else and this [case] is only a pretext," he said, speaking at his home in Vienna.
The Investigative Committee said on June 28 that a Rolf board member, Anatoly Kairo, was detained for 48 hours on suspicion of helping Petrov to illegally funnel the money out of Russia in 2014. Investigators asked a local court to place him under house arrest.
According to Meduza, a Russian news outlet critical of the government, Petrov has "spent his whole life fighting against 'the regime' in Russia and dreaming about liberalism's ultimate victory. After becoming a leader of the country's auto market, he joined the parliamentary opposition and started working to develop civil society," Meduza writes in a profile of the businessman.
Starting out in 1989 as just a small car-rental operation in Moscow, Rolf was the first in Russia to get a dealership from a foreign partner, Mitsubishi. By the late 1990s, the company was actively developing its retail business, becoming the biggest multi-brand car dealer in Moscow and St. Petersburg, and then in other cities across Russia. Today Rolf is one of the biggest automotive dealers and vehicle importers in the country.