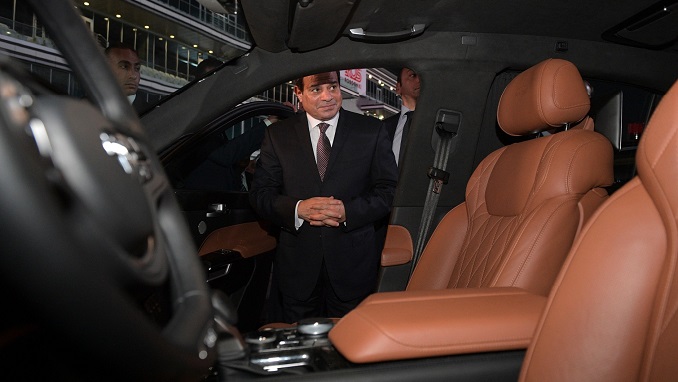 A criminal case was initiated against the owner of Moscow-based car dealership Rolf, Sergey Petrov and several managers of the company, who are accused by the Russian Investigative Committee of illegally transferring 4 billion rubles ($63.4 million) abroad, Vedomosti reports.
Petrov told the business newspaper that he feels that the reason for the searches is an attempt for a hostile and illegal takeover. According to him, former General Director of Rolf Tatyana Lukovetskaya and former Director for Development and Analysis Anatoly Kairo are suspects in the case. Experts interviewed by Vedomosti believe that the case might be the start of a new trend in which business disputes become subjects of criminal investigations and gain political weight.
The authorities announced that they filed a criminal case against Petrov under the Criminal Code for transferring funds to accounts of non-residents using forged documents. The maximum penalty for this carries up to 10 years in prison and a fine of up to 1 million rubles ($15,842).
Petrov believes that the case could be connected to his politics. He financially assisted opposition politicians, several sources close to the businessman told Vedomosti. A source in the presidential administration and another source close to the Kremlin's internal political bloc told the newspaper that the topic of the arrest of Petrov in was not discussed in Kremlin circles.
At the same time, political analyst Evgeny Minchenko doubts that the situation is connected with Petrov's participation in politics. The case seems to be a warning that money should not be pulled out of the country, since too many people are doing this, he told the newspaper.
The case could point to a general trend, which means restoring order under conditions when it is more and more difficult for the state to fulfill its obligations, political scientist Alexey Makarkin said. Ordinary business disputes turn into criminal cases and become elements of political campaigns, he said. According to the expert, anyone can become a part of it – Petrov, who did not hide his opposition views or American businessman Michael Calvey.