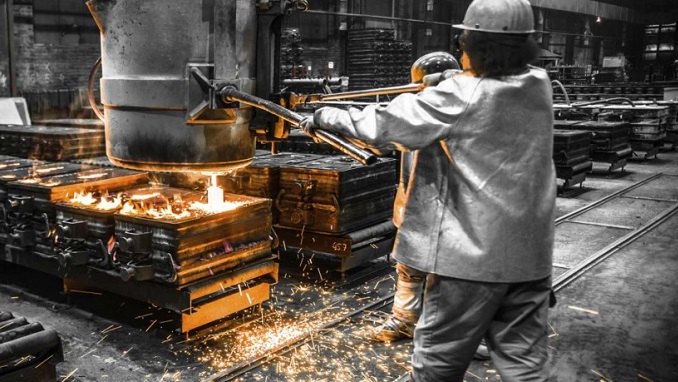 Two countries from which Iran imports steel products, Russia and Kazakhstan, have cut back sales of hot-rolled steel coils to Tehran in part because of new U.S. sanctions on Tehran, steel traders told Reuters.
This shows that, despite protests from the Kremlin that unilateral U.S. sanctions should not affect Russian companies, the firms are changing their behavior for fear of falling foul of U.S. sanctions, the news agency said.
Hot-rolled steel coils are used in industries from pipes to cars to agricultural equipment. Russian and Kazakh products make up only a small part of Iranian consumption and can be replaced. The imports were already slowing before sanctions because of low prices and weak demand, but the U.S. sanctions have accelerated the slowdown, traders said.
The coils are shipped to Iran by Russian steelmakers Severstal and MMK along with ArcelorMittal's plant in Temirtau, Kazakhstan.
"I believe that Arcelor and the likes are cutting trade with Iran because of (U.S. President) Donald Trump's pressure on big companies," an Iranian trader said.
Alex Agoureev, an adviser to Paramjit Kahlon, CEO of ArcelorMittal CIS, confirmed that the company plans to suspend supplies to Iran due to the U.S. sanctions. ArcelorMittal is the world's top steel producer.
"Supplies to Iran will be temporarily suspended due to the sanctions. Once sanctions are lifted, the supplies will be resumed," Agoureev said, without specifying when the suspension would happen or provide further details.
Severstal and MMK declined to comment. A spokesman for the Iranian ministry of industry, mines, and trade also declined to comment.