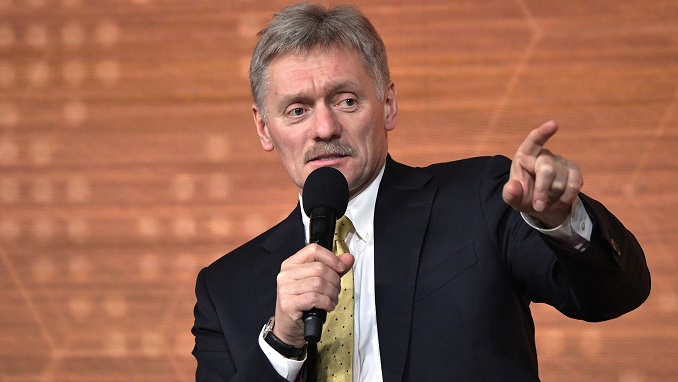 The scenario that arises as a result of Washington's decision to cease its combat operation in Iraq should be closely monitored, according to Kremlin spokesperson Dmitry Peskov on Tuesday.
"Without a doubt, this is an issue that requires more attention. The situation in Iraq is slightly different since it appears that a substantial number of military advisers will remain and continue to operate in Iraq. As a result, we will continue to monitor the situation. It is too early to predict anything, but we would not want another territory to be added to the overall regional potential for instability. We should take a close look at it ", he stated.
Peskov emphasized the differences between the situations in Iraq and Afghanistan. "It is apparent that the situation is quite different, and there are few similarities to be drawn. But, once again, we all want no fresh episodes to contribute to the region's overall conflict potential "He stated.
The Kremlin official also stated that Washington's action did not come as a complete surprise to the Kremlin. "There have been remarks made by US lawmakers and the US government that they should leave Iraq sooner or later, so that is not fresh news," he said.
When asked if there are any forces in Iraq with which Russia could potentially engage in talks given what is happening in Afghanistan and Moscow's experience with talks with the Taliban, Peskov responded, "First and foremost, we seek additional contacts and the development of our relations with the Iraqi government and authorities. This piques our curiosity."
On Monday, US President Joe Biden stated that the American military mission in Iraq will cease by the end of 2021, but that bilateral collaboration in the fight against terrorism will continue. The US leader specifically stated that the US will concentrate on counseling and training local security personnel.
On January 5, 2020, the Iraqi parliament passed a resolution requesting the complete withdrawal of all foreign soldiers from the nation. Iraqi President Barham Salih stated in March 2021 that the number of US military forces in the country will not surpass 2,500.
Iraqi Prime Minister Mustafa al-Kadhimi stated in April that better combat training for the national army and security forces, as well as advances in the battle against terrorists, allow for the withdrawal of up to 60% of the foreign military contingent.