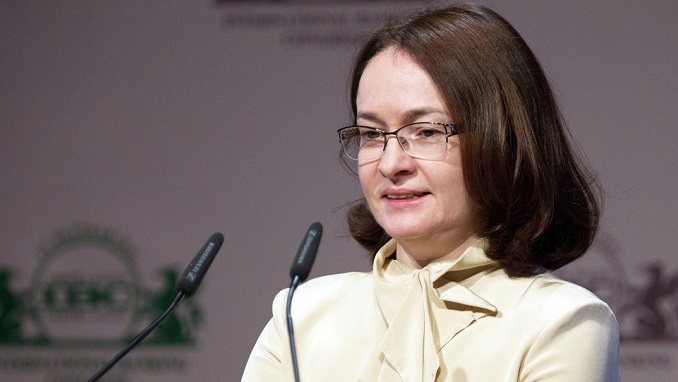 The Business Activity Index (PMI) in Russia is still significantly below the neutral mark of 50 points, which indicates a continued decline in economic activity, said the head of Central Bank Elvira Nabiullina during an online conference on Friday. However, consumer demand and manufacturing activity in many regions are recovering, she added, TASS reports.
"The PMI indices both in industry and in services showed a noticeable improvement after a record failure in April. However, it should be noted that the indices are still well below the neutral mark of 50 points. This signals a continuing decline in economic activity," Nabiullina said.
However, in recent weeks, many regions have reduced restrictive measures, and economic indicators signal an improvement in the dynamics of consumer demand and production activity, said Nabiullina. Consumption oriented industries are recovering most actively.
At the same time, Nabiullina considers the scenario of a V-shaped recovery of the Russian economy unrealistic, since time is needed for the supply chain to recover. Moreover, the L-shaped scenario, which means a long stagnation, is also unlikely to be realized, she believes.
According to Nabiullina, in the second half of the year the employment situation will begin to improve.
"Unemployment [in April] increased by about 1 percentage point compared with March. It corresponds to the levels of early 2016 and is much less than in some of the largest economies. Operational indicators indicate that according to the results of May, unemployment increased slightly, but a gradual restoration of economic activity should also ensure a gradual restoration of employment in the second half of the year," she said.