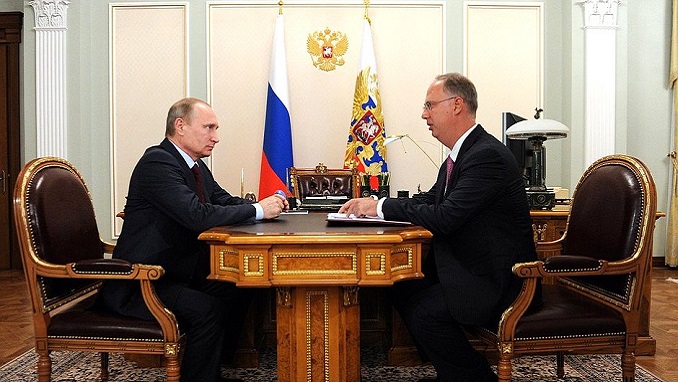 The Russian Direct Investment Fund (RDIF) invested about 200 bln rubles ($2.9 billion) into various projects within five months of 2020, RDIF chief Kirill Dmitriev said on Friday at the meeting with President Vladimir Putin, TASS writes.
"We will continue proactive investments into the Russian infrastructure, including together with our leading partners," Dmitriev noted.
"We invested 365 bln rubles ($5.3 bln) with partners last year, and 200 bln rubles ($2.9 bln) already over 5 months of this year, more than in the last year. We will do this together with the infrastructural fund of the Finance Ministry that you have approved, and together with other funds of Russia," Dmitriev said.
The RDIF, together with the Russia's sovereign wealth fund, RTP Global, Elbrus Capital and Baring Vostok, also announced the creation of a joint investment platform of up to $200 million. The platform will support promising Russian companies affected by the coronavirus crisis across a wide range of industries.
Target investments in a company are expected to be over one billion rubles. The platform will maximize the participants' professional expertise and provide support to growing companies with an effective business model.
The platform will provide mainly capital investments as this is one of the most popular forms of financing for companies that need resources due to the pandemic and its implications. The cooperation of key players in the private equity market and their experience will help support leading Russian companies with major growth potential.