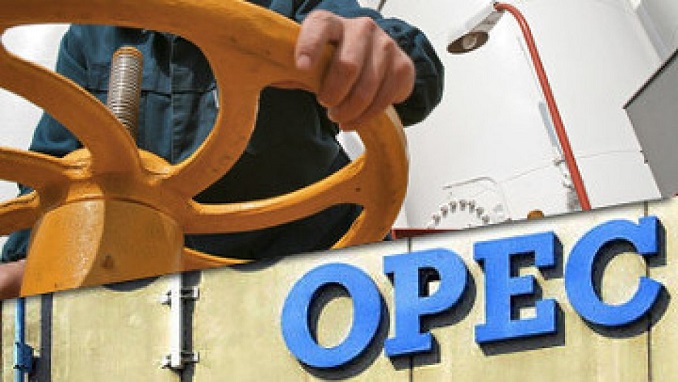 Russia's Gazprom Neft said on Thursday that cooperation with OPEC producers on curbing oil output could last until the first half of 2019, Reuters reported.
Sergey Vakulenko, head of strategic planning, said that the company was basing its planning on that assumption.
Russia and OPEC struck a deal late last year to curb oil production in order to increase the prices worldwide. So far, OPEC has said the cuts will last until the end of this year, but the cartel gave itself flexibility by saying it would review the plan at its upcoming June meeting.
The deal to cut oil output by 1.8 million barrels a day (bpd) was adopted last winter by OPEC, Russia and nine other global producers. Before it was extended to the end of 2018, the agreement was due to end in March.
At the moment, analysts say conditions are ripe for OPEC to decide there's no longer a need to inflate prices. Not only did global prices touch $70 a barrel last month for the first time in three years, but the oil glut that led to the 2014 price collapse is largely gone. Demand is increasing and storage levels are dropping significantly.
"The oil market is clearly tightening," said a recent report from the International Energy Agency, pointing to three straight quarters in 2017 when "crude stocks fell by an average of 630,000 barrels per day; such a threesome has happened rarely in modern history."
On Thursday, Crude oil futures extended losses on Thursday, as lingering concerns over rising production in the U.S. sent prices to their lowest levels in around five weeks.
U.S. West Texas Intermediate (WTI) crude futures fell 30 cents, or 0.5%, to $61.49 a barrel by 3:55AM ET (0855GMT). The U.S. benchmark sank $1.60, or 2.5%, in the last session, after touching its lowest level since January 5 at $61.25.
Meanwhile, Brent crude futures, the benchmark for oil prices outside the U.S., dipped 31 cents, or roughly 0.5%, to $65.20 a barrel, after hitting its lowest level since Dec. 26 earlier in the session.
Oil settled lower for the fourth session in a row on Wednesday after data showed U.S. oil production topped the 10 million barrels per day (bpd) mark last week.