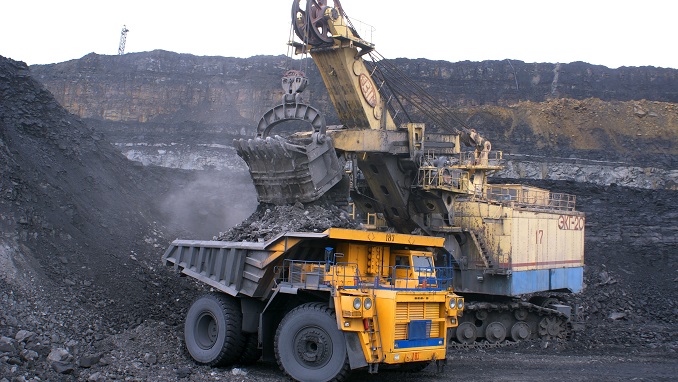 Despite specific exceptions to sanctions enshrined in UN resolutions, exports of Russian coal via the North Korean port of Rajin have been discontinued, Russia's Ambassador to North Korea Alexander Matsegora told reporters in New York.
Several UN resolutions prohibit countries from importing North Korean coal. However, the latest such document passed last December contains a paragraph, according to which sanctions do not apply to Russian coal shipments as part of the Russian-North Korean Rajin-Khasan railway project.
"Not a single tonne of cargo has been delivered there over the past four months. No Russian coal mining companies want to go to Rajin, and the only explanation is that they are intimidated by the Americans," Matsegora was quoted as saying by TASS news agency.
The envoy says that when Moscow raises this issue at the UN Security Council's Sanctions Committee on North Korea, it is told that they cannot influence Russian companies' decisions. The Russian envoy added that the Siberian Coal Energy Company (SUEK) dealt with the transshipment of Russian coal. Currently, it prefers not to take risks and chooses alternative supply routes for its customers, Matsegora said.
"They transhipped 2.5 million tonnes last year, earning, for example, $2.5 million, while in the [United] States they have a billion-dollar business. Are they going to take risks for the sake of 2.5 million? Of course not, the explanation is very simple," Matsegora pointed out.
The project to restore the railway connecting Russia's Khasan railway station and the port of Rajin (North Korea) was implemented in 2008-2014 by a joint Russian-North Korean venture, which involved Russian Railways. The price tag for the investment amounted to $185 million.
The terminal in Rajin opened in July 2014, and in 2016 reports said that Russian coal was being transported from Rajin to South Korea by sea as part of a pilot project.
Russian coal exports totaled 14.9 million metric tons (mt) in January, up 2.1% from December's volume, according to data from the Russian Energy Ministry. This volume was also an increase of 3% on year, having exported 14.58 million mt in January 2017.