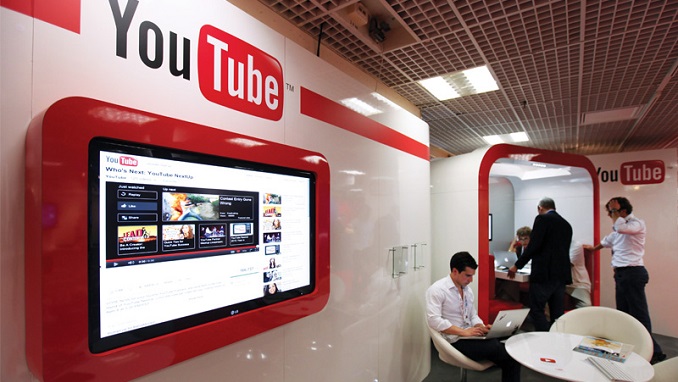 Major internet companies Google, Facebook and Twitter gave evidence to British lawmakers during a hearing on "fake news" in Washington D.C. on Thursday, The Guardian reported.
The UK's Digital, Media, Culture, and Sport Committee took the unusual step on traveling to the U.S. to hold the hearing, which was designed to pressure technology giants to do more to remove disinformation from its sites.
Britain's Prime Minister Theresa May last year accused the Kremlin of interfering in elections and planting false news in the media. This accusation has been rejected by Moscow.
At the hearing, Juniper Downs, YouTube's global head of public policy, said the company had found "no evidence of Russian interference in the Brexit referendum". But the claim was greeted by skepticism from MPs holding a public session at George Washington University, who pressed Downs to look beyond paid advertising and explore Russian-sourced content.
The YouTube executive said the company would carry out a more comprehensive investigation. She said that the platform already had 10,000 people working to weed out false reporting and offensive content and was spending tens of millions of dollars. "There is no constraint on the resources we will put into getting this right," she said, adding that the effort was "mission critical".
Facebook's UK policy director Simon Milner said his company was still investigating whether Russia spread disinformation on the social media platform.
"We won't be able to tell you until that investigation has been completed," Milner told the panel.
Facebook will provide the results of the investigation to the committee at the end of February, although this might be held in private to hold the information back from "bad actors".
Lawmakers probed representatives on how committed they were to removing false news from their platforms, particularly on financial resources allotted to the cause.
"We feel an extraordinary sense of responsibility," said Richard Gingras, Google's vice president of news. "The loyalty of our users is based on their continued trust."
Committee chairman Damian Collins said Google-owned YouTube had put forward an "unambitious programme of investment" in allotting $10 million to tackle the spread of disinformation.
He described the investment as putting a "small sticking plaster over a gaping wound" and pressed the companies to use the same technological and financial tools it used to drive up advertising sales to rid itself of misinformation and extremism.
Both The Guardian and The Wall Street Journal reported that YouTube's algorithms were recommending conspiracy theories and other fake news. While researchers from the University of Oxford found that right-wing groups were using Facebook to spread fake news stories.