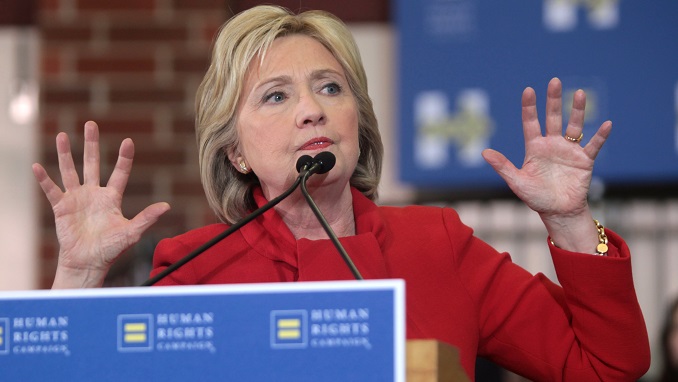 Millions of dollars of Russian money was sent to the U.S. expecting the funds would benefit ex-President Bill Clinton's charitable initiative while his wife, Hillary Clinton, worked to reset relations with Russia, an FBI informant in an Obama administration-era uranium deal stated.
Informant Douglas Campbell spent years undercover in the Russian nuclear industry. In a written statement to three congressional committees, he said Russian nuclear executives told him that Moscow hired American lobbying firm APCO Worldwide to influence Hillary Clinton, then secretary of state, among others in the Obama administration, The Hill reported.
Campbell said Russian nuclear officials expected APCO to apply its $3 million annual lobbying fee from Moscow toward the Clintons' Global Initiative. The contract detailed four $750,000 payments over a year's time.
Democrats have cast doubt on Campbell's credibility, setting the stage for a battle with Republicans over his testimony.
APCO officials told The Hill that its support for the Clinton Global Initiative and its work with Russia were not connected in any way, and in fact involved different divisions of the firm.
They added their lobbying for Russia did not involve Uranium One but rather focused on regulatory issues aimed at helping Russia better compete for nuclear fuel contracts inside the United States.
"APCO Worldwide's activities involving client work on behalf of Tenex and The Clinton Global Initiative were totally separate and unconnected in any way," APCO told The Hill in a statement.
"All actions on these two unconnected activities were appropriate, publicly documented from the outset and consistent with regulations and the law. Any assertion otherwise is false and unfounded."
Nick Merrill, a spokesman for Clinton, said Campbell's account is simply being used to distract from the investigations into President Trump and Russian election meddling.
Much of the GOP's interest in Campbell's story centers on the Obama administration's approval of the Uranium One deal. That deal at the time gave the Russian mining giant Rosatom control of roughly 20 percent of America's capacity to mine uranium.
The deal was approved unanimously in 2010 by the Committee on Foreign Investment in the United States (CFIUS), a multi-agency board that includes the State Department, the Defense Department, and the Justice Department, among other agencies. The board has the power to block deals that threaten national security.
Campbell, whose work as an informant was first disclosed in a series of stories published last fall by The Hill, helped the FBI gather evidence as early as 2009 that the Russian nuclear industry was engaged in a kickback, bribery, and racketeering scheme on U.S. soil.
The criminal scheme, among other things, compromised the U.S. trucking firm that had the sensitive job of transporting uranium around America, Campbell testified.