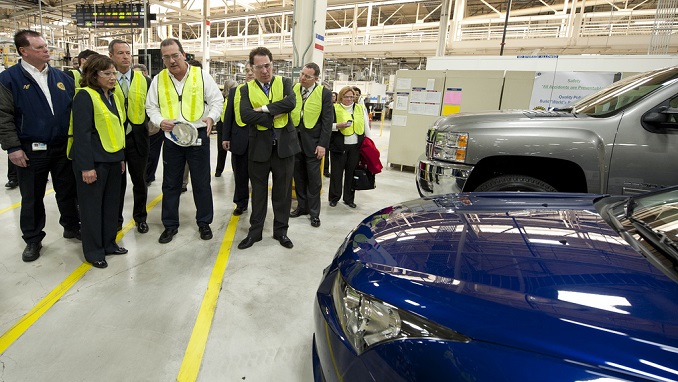 U.S. automotive giant General Motors (GM) said it has appointed Ciprian Suta as the company's new Managing Director in Russia and the CIS (Commonwealth of Independent States), Global Fleet reports.
Suta was formally appointed on October 1st. He succeeded the previous GM Russia Managing Director Hector Villarreal, who has been appointed President of GM Southeast Asia, the company said.
According to GM, Ciprian Suta has a long track record in the automotive and fleet business. He first joined GM in 2006 as Fleet Sales Manager Romania and Bulgaria, then as European Fleet and Remarketing Manager. In the Opel-Vauxhall business from 2010 to 2018, his different roles focused on the fleet business in Europe, including leading fleet corporate sales and operations.
In his new role, Suta "will focus on bringing to customers in Russia luxury Cadillac and Chevrolet NAV global vehicles, driving sustainable growth with upcoming product launches and further enhancement of customer experience in sales and aftersales," GM said.
General Motors President and Managing director for Strategic Markets, Alliances and Distributors, Andy Dunstan said Suta brings to the Russia and CIS business "strong commercial acumen from his experience leading a number of functions in automotive industry across Europe in both mainstream and premium segments."
While it continues sales in Russia, GM shut down a factory and its then-owned Opel brand in the country in 2015, taking a $600 million charge as car sales in Russia shrank in 2014 amid Western sanctions over the Ukraine crisis and sliding oil prices.