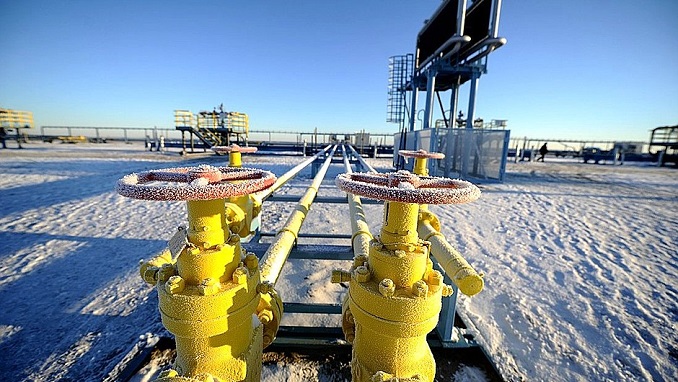 For the first time after an agreement was reached earlier this week over the transit of Russian gas through Ukraine, the country has hinted at the price tag for the next five years, Kommersant writes. 
According to Ukrainian Energy Minister Alexei Orzhel, tariffs for Gazprom will double on average compared to the current ones, and Russia's energy giant will pay $3 billion annually, or $15 billion over the five years. This amount will be divided roughly equally between the Ukrainian system's operator and Naftogaz, the minister said.
Judging by the minister's remarks, under the new contract, the Russian company, despite the decrease in transit volumes to 65 billion cubic meters in 2020 and 40 billion cubic meters in 2021-2024, will pay Ukraine as much as in 2018-2019, that is, about $2.9 billion per year. The average tariff can be about $64 per 1,000 cubic meters. That's at least three times more expensive than flows through Nord Stream, Kommersant writes.
If Kyiv's statements on tariffs are true, the new contract may look like a necessary step for Gazprom, which had no time to complete the construction of its pipelines bypassing Ukraine by January 1 and had to agree to any terms and conditions to avoid even greater losses in the event of a transit interruption, analysts told the business newspaper.
If that is the case, once the Nord Stream 2 and the TurkStream pipelines are ready, Gazprom may be tempted to review the contract with Ukraine, the experts said.
At the same time, it is too early yet to provide any estimates, since there is no clarification on the full picture of the deal. According to Maria Belova of Vygon Consulting, the high transit tariff rates, which are required to support Naftogaz's financial condition, can be a condition for Russian gas supplies to Ukraine's domestic market. Russia has always insisted on that because such supplies are very profitable for Gazprom.
However, if cheap Russian gas enters the market directly, Naftogaz, which is left without transit revenues, would also lose the Ukrainian industry, its only financially reliable consumer, Belova noted.