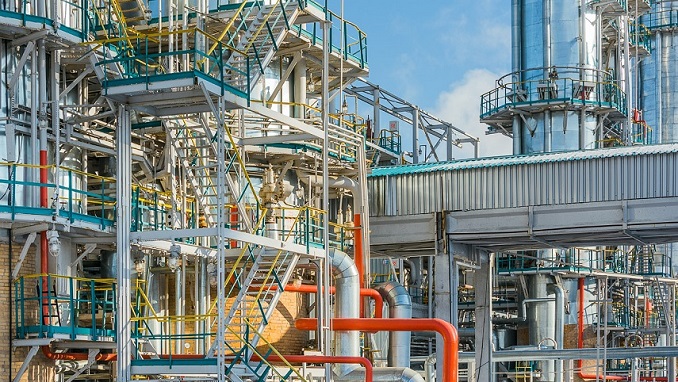 Moscow and Kyiv have reached a new five-year agreement on Russian gas transit through Ukrainian territory, averting a supply crisis, The Moscow Times reported on Sunday.
Russian energy giant Gazprom threatened to cease all shipments through Ukraine to European consumers if the two countries failed to replace the current transit deal, which expires at the end of the year. The new deal eases concerns over whether Europe could lose access to a large portion of Russian gas, which the region depends on.
The agreement also includes the option of a 10-year extension, according to the Ukrainian energy minister, Oleksiy Orzhel.
Officials expect at least 65 billion cubic meters of gas to be sent through Ukraine in 2020, and 40 billion cubic meters in the years following, Orzhel added. That figure is, however, lower than what Russia delivered to Europe through Ukraine in previous years.
Orzhel told reporters that the gas transmission tariff would be higher than under the terms of the existing contract, which expires at the end of this year.
The deal also requires Gazprom to pay $2.9 billion to settle an arbitration claim arising from previous transit disputes, said Alexei Miller, the head of Russia's natural gas monopoly.
Gazprom and Ukraine's Naftogaz had gone to an arbitration court in Stockholm in a number of disputes over gas prices and transit fees dating back to 2014.
The deal was announced just as the United States imposed sanctions against contractors building Nord Stream 2, a system of offshore natural gas pipelines from Russia to Germany across the Baltic Sea. The U.S. sanctions have already disrupted the project, which is reportedly 92-percent finished. Experts believe that American intervention will slow the pipeline's completion by a few months, as Russian and Chinese companies replace the Western businesses that bow out.
According to Russian analysts, it is possible that the U.S. sanctions were a decisive factor in driving Russia to strike a deal with Ukraine. Officials expect to sign the contract before New Year's Day.