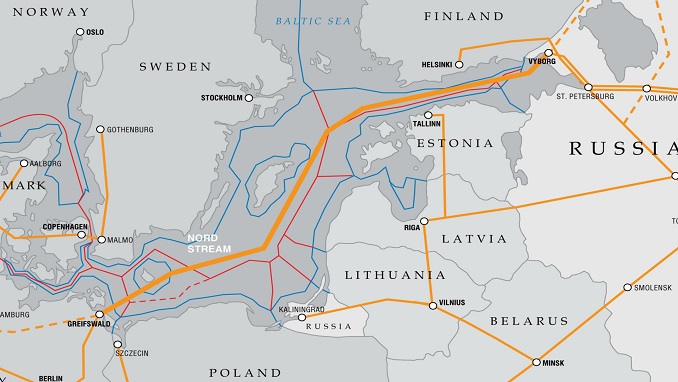 U.S. President Donald Trump has signed a law that will impose sanctions on any firm that helps Russia's state-owned gas company, Gazprom, finish a pipeline into the European Union, AFP reported Saturday.
The sanctions target firms building Nord Stream 2, an undersea pipeline that will allow Russia to increase gas exports to Germany. Washington considers the project a security risk to Europe.
Both Russia and the EU have strongly condemned the U.S. sanctions. Germany accused the U.S. of interfering in its internal affairs on Saturday for imposing sanctions on companies working on a major project to supply Western Europe with Russian gas.
Moscow and the European Union also issued statements criticizing the sanctions, a day after President Donald Trump signed off on asset freezes and visa restrictions on those involved in the Nord Stream 2 project.
Congress voted through the measures as part of a defense bill last week and the legislation, which described the pipeline as a "tool of coercion", was signed off by Trump on Friday.
Swiss contractor Allseas said Saturday it is quitting the Nord Stream 2 project after the sanctions were imposed that it had "suspended its pipelay activities".
Russian Foreign Ministry said in a statement on Saturday that the country will continue to implement its projects despite the sanctions.
"Russia has implemented and will continue to implement its economic projects regardless of anyone's sanctions," the ministry said.
Although US Congress overwhelmingly backed the sanctions, there was some criticism among lawmakers of a move that in effect punishes NATO allies such as Germany.
While an EU spokesman criticized "the imposition of sanctions against EU companies conducting legitimate business", the German government said Berlin rejected "these sorts of extra-territorial sanctions".
"They will hit German and European companies and constitute an interference in our internal affairs," said Chancellor Angela Merkel's spokeswoman Ulrike Demmer.