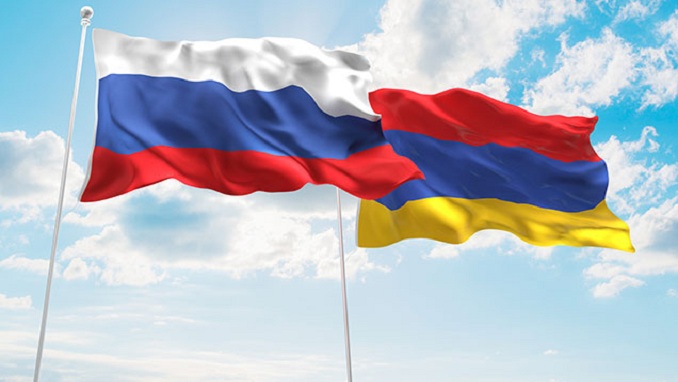 2019 has been a very successful year in terms of Armenia's cooperation with Russia and other EEU member states in different areas, Eurasian Expert Club coordinator Aram Safaryan stated at the 6th annual meeting of the Eurasian Economic Club in Yerevan.
According to Safaryan, 2019 was a profitable and successful year for all EEU member countries, in particular, for Armenia, NEWS.am reported.
In turn, Aleksey Sinegubov, adviser to the Russian ambassador to Armenia, stated that relations between the two countries have traditionally been at a high level.
"It's not just about political dialogue, but also about economic ties," he said. "For the first time, trade between Armenia and Russia will set a record, raising the figure by $2 billion, according to the 2019 results."
He also reminded that there are about 2,000 enterprises with Russian capital in Armenia, and that most of them are large taxpayers.