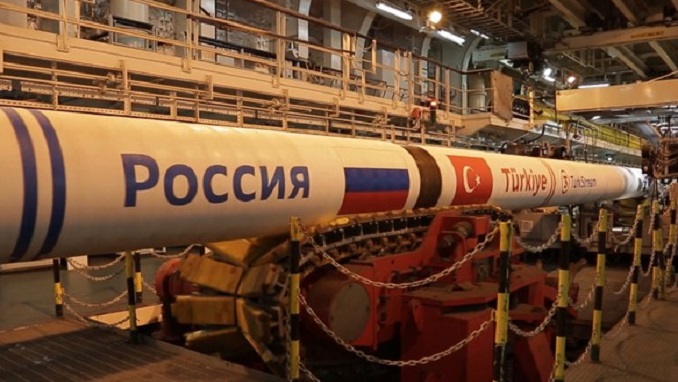 The chief executive of Serbia's national gas company Srbijagas Dusan Bajatovic said on Wednesday in an interview with the country's national TV station that pipelay on its segment of the TurkStream gas pipeline was completed, Danas.rs reports. 
"Yes, we can state with pleasure that Serbia completed its portion of work when the pipelay is meant, on the segment of the Bulgarian Border — Hungarian Border interconnector. The work has been completed," he said.
Gas deliveries over the Serbian segment of the TurkStream pipeline will start before the end of April 2020. Input capacity is expected to be about 13.88 billion cubic meters of gas, while output capacity will be about 10 billion cubic meters.
Russia's Foreign Minister Sergey Lavrov said Sunday that the Nord Stream 2 and TurkStream gas pipeline projects would be launched despite recently imposed U.S. sanctions, adding that Russia planned to respond to the new measures.
On Friday, U.S. President Donald Trump signed a bill that included legislation imposing sanctions on firms laying pipes for Nord Stream 2, which seeks to double gas capacity along the northern Nord Stream pipeline route to Germany.
The European Union also voiced their opposition to the U.S. sanctions and an EU spokesman said that European companies are conducting legitimate business.
"The Commission's objective has always been to ensure that Nord Stream 2 operates in a transparent and non-discriminatory way with the appropriate degree of regulatory oversight," the spokesman said.