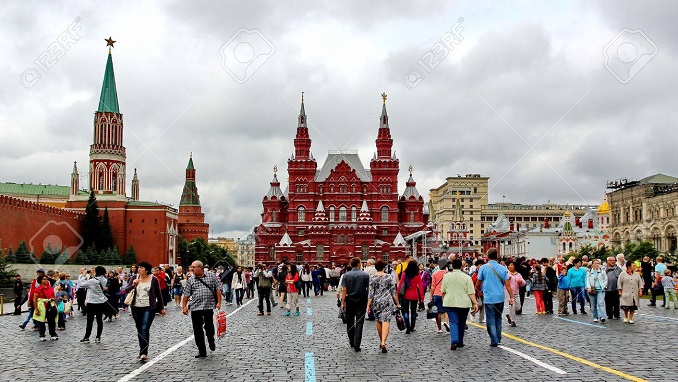 The Fourth Tourism Ministerial Conference of China, Russia and Mongolia was held on Sunday in Ulaanqab, a city in the Inner Mongolia autonomous region, with the aim of deepening trilateral cooperation in the tourism sector, Global Times reports.
According to officials, the most noteworthy development in tourism since 2016, when the first ministerial conference was held, is that the number of mutual visits among the three countries is steadily rising.
Attending the event were Luo Shugang, China's minister of culture and tourism; Alexey Konyushkov, deputy head of the Federal Agency for Tourism of the Russian Federation; and Ts. Tsengel, state secretary at the Ministry of Nature, Environment and Tourism of Mongolia. They were joined by hundreds of representatives from the tourism, culture, academic and media sectors from the three countries.
Luo, who delivered the keynote speech, pointed out that tourism cooperation is such a vital part of the trilateral relationship that it plays an irreplaceable role in deepening friendship and understanding among the people of China, Russia and Mongolia.
The event is hosted by the Russian travel association World Without Borders. Olga Melnikova, counselor of the Russian Embassy in China and head of the Russian Cultural Center in Beijing, and Alexander Falco, head of World Without Borders' China's office, delivered speeches at the meeting.
In 2018, over 2.4 million Russian tourists visited China, a 3 percent year-on-year increase. The number of visitors from Mongolia to China rose 2.8 percent to over 1.9 million; the number of Chinese visitors visiting Russia hit 2 million, an increase of 21 percent from the previous year; and nearly 200,000 Chinese visitors were received by Mongolia, a 19 percent growth.
The statistics show the growing appeal of Russia and Mongolia as tourist destinations for Chinese travelers. They are also an indicator that tourism plays a pivotal role in trilateral friendship, Luo said.