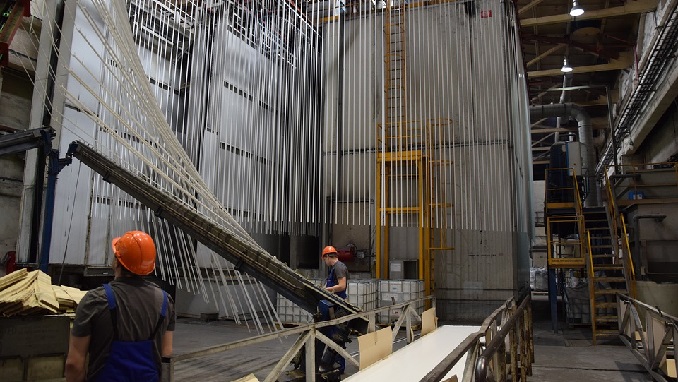 After a Russian government's idea for higher taxes on mining and chemical companies became public last week, spokesman Dmitry Peskov explained that President Vladimir Putin agreed that the government "needs to work on the initiative."
Economic experts have been less than kind to the idea, said to come from close aides if Putin himself, who needs money in the state budget to implement ambitious economic goals he set ahead of his sixth term in office, Vedomosti writes.
Last week Presidential Aide Andrei Belousov was been given the green light from Putin on the initiative of taking out as much as 513.7 billion rubles ($7.6 billion) from Russia's top mining, chemical and petrochemical companies.
A source in the government's financial and economic block told the newspaper that the initiative is Belousov's idea, and that it is doubtful that it would come into effect in the current economic conditions.
Representatives of the metallurgy industry met with Deputy Minister of Industry and Trade Viktor Yevtukhov in the Ministry, and so far, there are no decisions on the issue, Vedomosti writes.
According to several participants in the meeting, its attendees were recommended to find the least painful ways to withdraw excess profits. Two other participants told the newspaper that other gold miners and copper companies could be added to the list.
"Toughening of the tax burden for the metals industry jeopardizes the implementation of Russia's strategic national goals," one of the participants in the meeting at the Ministry told the newspaper.
Owner of NLMK Vladimir Lisin, commenting on the initiative, said that the measures would encourage inefficiency. Several top managers told Vedomosti they have similar positions.