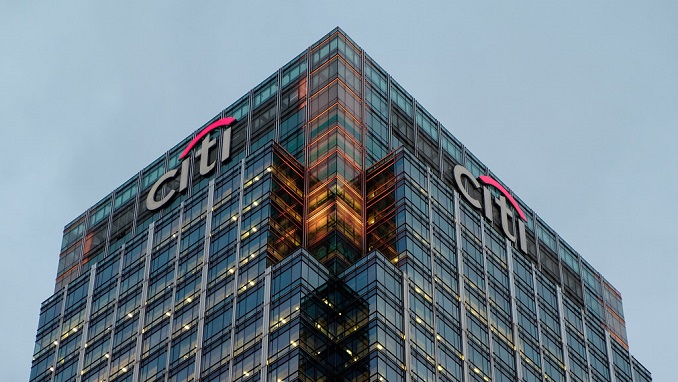 The head of Russian Equities at U.S. bank Citigroup, Alexei Bolshakov, who also served as CEO of the lender's Global Markets division, has left the bank as Wall Street accelerates its retreat in Moscow, bne IntelliNews reported on Tuesday.
Bolshakov, a stalwart at Citigroup in Moscow for almost nine years, joined in 2008 from Deutsche Bank but had previously worked for the U.S. lender as branch manager for Citibank, its retail operation, from 2005 to 2007. 
Elena Kisel, a Citigroup Moscow spokeswoman, declined to comment on Bolshakov's departure but referred to a prior statement by the bank following the effective closure of its research team in Moscow last month.
"In line with current market conditions, we made targeted headcount reductions in our front office," said the Citigroup statement.
"We continue to grow and add talent strategically across the company and continue to make investments against our business priorities and to improve our infrastructure to best serve our clients," Kisel said.
The statement was released after Bloomberg reported on September 20 that Ronald Smith and Barry Ehrlich, the last two equity analysts in Citigroup's dwindling Moscow office, were axed.
"They are just making it bare bones now," a former Citigroup banker in Moscow told bne IntelliNews. "Traders have left and bankers too but research and sales is basically cut."
In January this year, Citigroup said it planned to further cut the number of its offices in the country, while somehow managing to boost business.
Michael Berner, board member and consumer business manager, said the bank would slash its number of branches to 15 from 22 to by the end of the year in a bid to move its customer base online. The lender, which has been in the country since 1992, and is Russia's 21st largest bank by assets. According to its website, Citigroup has more than 3,000 corporate clients, and serves about 500,000 retail customers over the country.
The scaling back of U.S. banks comes has been a trend since Western countries began imposing sanctions on Moscow over its annexation of Crimea from Ukraine in 2014.