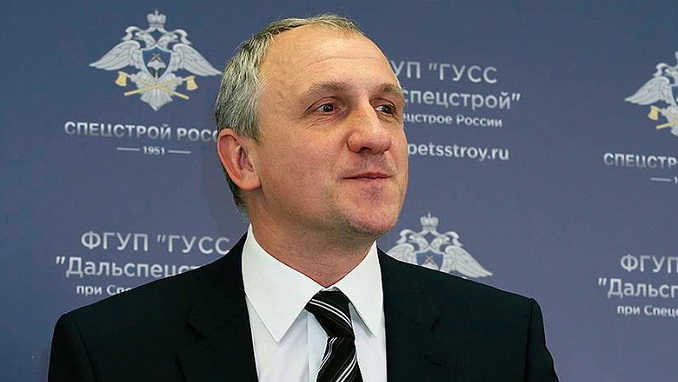 A court in Moscow has ordered the detainment of Yury Volkodav, the former head of the Dalspetstroy construction company as part of the criminal case over embezzlement of 140 million rubles ($2 million), the press-service of the court told Russia's legal information agency RAPSI.
The defendant is charged with abuse of office. He is to stay in detention until October 27.
According to investigators, Volkodav used the money inefficiently and overpaid suppliers 140 million rubles allocated for construction of housing.
Yuri Volkodav headed the organization in 2016. Now, a bankruptcy administration has been introduced. Rushinkov added that the company has been under surveillance since 2014 – after Dalspetsstroy got several federal projects, in particular, the construction of the Vostochny Cosmodrome.
The prosecutor noted that the debts amounted to 57 billion rubles ($919mn), including 11 billion rubles in debts to banks. The company broke all deadlines for the construction of facilities, and some buildings were left unfinished.
Earlier, the former head of Dalspetstroy, Yuri Khrizman, chief accountant Vladimir Ashikhmin, Khrizman's son and ex-speaker of the Khabarovsk Territory Duma Viktor Chudov were sentenced to 5.5 to 12 years of imprisonment for abuse committed during the construction of the Vostochny Cosmodrome in the Amur region. The lawyers of the convicted persons appealed against the verdict. Decisions on the appeal have not yet been taken.
Khrizman and his son Mikhail were convicted of embezzling 5.2 billion rubles (about $76 million) during the Vostochny Cosmodrome construction.