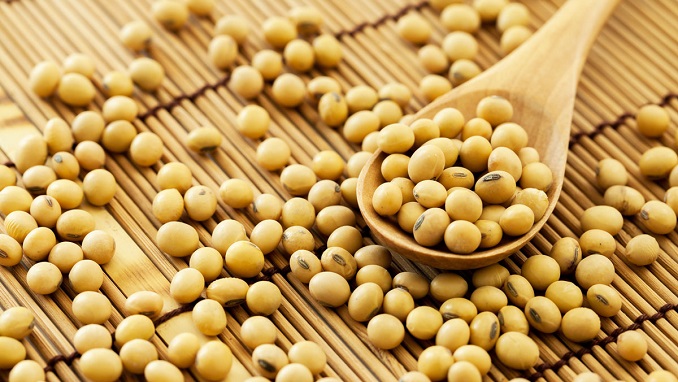 Renewed rumors that Russia may curb wheat exports on top of technical buying pushed wheat futures sharply higher in global markets Wednesday, while corn and soybean futures followed, the latter on a light technical bounce that overcame prospects for a record-large harvest, Agriculture.com reports, citing Reuters news agency.
Chicago September wheat added 17c, closing at $5.15 a bushel (bu), Kansas City September wheat was up 20c, settling at $5.19 a bu, and Minneapolis September advanced 15c to close at $5.69. September soybeans advanced 2c, closing at $8.23 a bu. September soybean meal was up $1.40, closing at $301.10 a ton. September soybean oil fell 0.15c, closing at 28.03c per lb.
Wheat jumped on talk that Russia, the world's biggest wheat supplier, might curtail exports and impose a tax on overseas sales after a disappointing harvest this summer.
"The mere risk of a tax (on Russian wheat exports) would mean traders will instead turn to other sources for wheat," said Tobin Gorey, director of agricultural strategy at Commonwealth Bank of Australia.
"So mere fear of the export tax achieves some of the goals – diverting demand from Russia – without it being implemented. And given that Europe and Ukraine also have a lot less wheat this year, traders will have to look further afield. The U.S. still has some excess inventory of winter wheat to sell."
Euronext benchmark December milling wheat jumped 2.5 percent at the open on Thursday before paring most of its gains. They traded at 205.00 euros a ton by 0944 GMT, up 0.9 percent. Russia's agriculture ministry will meet grain exporters on Sept. 3 to discuss the market situation.
Russian consultancy IKAR on Tuesday lowered its estimate of 2018 wheat harvest to 69.6 million tons from 70.8 million previously. The firm left its Russian wheat export estimate unchanged at 32.5 million tons.
The Pro Farmer advisory service last week projected 2018 U.S. soybean production at a record 4.683 billion bushels, topping the U.S. Department of Agriculture's forecast for 4.586 billion bushels. It also projected U.S. corn yield of 177.3 bushels per acre, below the USDA's forecast of 178.4 but still a record high, if realized.
Commodity funds were net buyers of CBOT wheat and soybean futures contracts on Wednesday, traders said. Estimates of net fund activity in corn ranged widely from net buyers of 10,000 contracts to net sellers of 9,000 contracts.