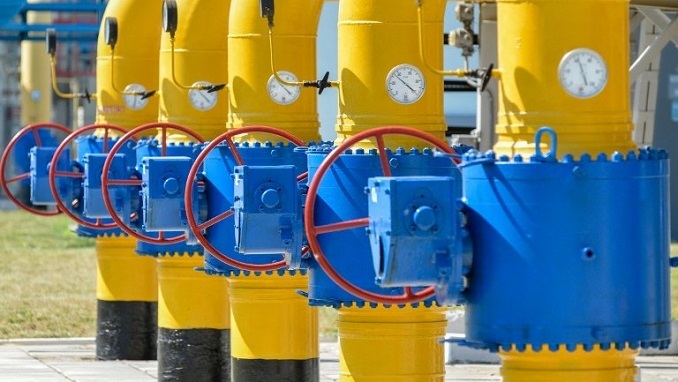 Russian state-owned gas monopoly, Gazprom, notified Ukraine's Naftogaz that it refuses to comply with the awards of the Stockholm Arbitration obliging them to resume this year gas supplies to Ukraine and pay the Ukrainian side a total of $2.6 billion, the Kyiv Post reported.
Referring to the outcome of the latest round of talks between the two parties held last week, Naftogaz's press office issued a statement.
"At the talks, Gazprom made it clear that the Russian gas monopoly refuses to resume gas supplies to Ukraine, as required by the Tribunal's award under the gas purchase contract. Gazprom also refused to confirm that it would pay $2.6 billion that the Tribunal ordered they pay in the framework of the gas transit contract," the press service said, recalling that the Stockholm Arbitration awards are both final and binding.
According to the statement, at these negotiations, Gazprom was willing to make changes or terminate contracts with Naftogaz, in order to annul arbitration awards.
"Both positions directly contradict and fail to take into account the awards by the Stockholm tribunal. Naftogaz considers such position unacceptable and thus rejected Gazprom's proposals in this regard," Naftogaz said.
Gazprom and Naftogaz have been locked in a row over gas supplies, with the Russian company losing a dispute at the Stockholm Arbitration which obliged it to pay the Ukrainian company a total of $2.56 billion. At the same time, a penalty fine of $500,000 a day is being imposed until Gazprom pays its debt to Ukraine.
The court also ordered that the Russian company supply up to 5 billion cubic meters of gas per year in 2018-2019 at prices that correspond to prices on European gas hubs. Gazprom has also failed to meet this requirement.
Against this background, Gazprom announced their intention to terminate gas supply and transit contracts with Naftogaz in a legal procedure. They also lowered to a critical level the pressure at the entrance to the Ukrainian GTS, which complicated gas transit to the EU and caused a temporary shortage of gas in the Ukrainian GTS (March 2-3). After the crisis was overcome, the European Commission said Ukraine had been fulfilling all obligations as regards gas transit.