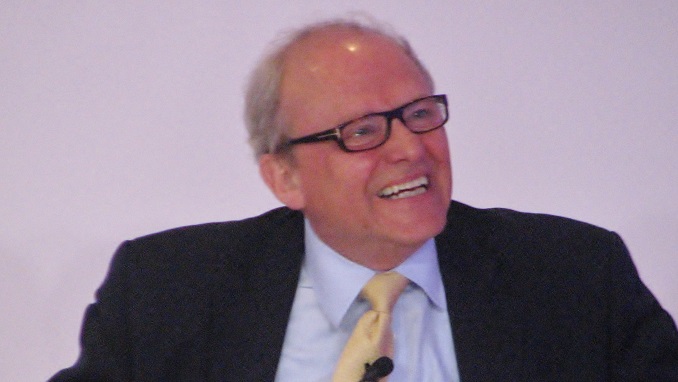 Anders Aslund, Resident Senior Fellow at the Atlantic Council, who offered the U.S. administration his criteria for new sanctions, says Russia can expect new foreign policy surprises this week.
"The US Treasury Department might once again expand anti-Russian sanctions by letting the secret piece of the "Kremlin List" come into play," Aslund told Nezavisimaya Gazeta.
According to Aslund, new sanctions might be imposed "within a week." The analyst noted that the "extraordinary and unprecedented" diplomatic measures against the Kremlin by more than 20 countries in response to the alleged poisoning episode in Salisbury, UK are far from everything that the Russian leadership should brace for.
The new restrictions will correspond to the classified part of the list of Russians stipulated in section 241 of the Countering America's Adversaries Through Sanctions Act (CAATSA). The clear aim of putting the capital and residence permits of wealthy Kremlin insiders and their families in the crosshairs can be seen in public and private discussions, Aslund said, commenting on further measures against Russia by Western states.
Nezavisimaya Gazeta's sources among former members of the Obama administration underscored that the "Russian intervention" narrative has not fallen off the radar, despite the current media buzz surrounding the nerve gas attack scandal.
The former Director for Russia policy on the National Security Council Jeffrey Edmonds told Nezavisimaya Gazeta that CAATSA is likely to remain in place for a very long time because "the American people are angered by the alleged interference, and its elected representatives in Congress know this."
According to Edmonds, if interventions continue, the U.S. response might be tough, and the Congress, he claims, is likely to take serious measures, even if the administration does not.
Meanwhile, NATO joined the list of countries and organizations expelling Russian representatives in response to the Skripal case.
The military alliance's secretary general, Jens Stoltenberg, said the permanent size of the Russian mission would be cut from 30 to 20 people, adding the announcement was "a clear and very strong message that there was a cost to Russia's reckless actions."
He claimed Russia had underestimated NATO's resolve and said the announcements would reduce Russia's capability to do intelligence work across the organization.
The move came after more than 20 western allies ordered the expulsion of dozens of Russian diplomats in response to the nerve agent attack in the UK in a show of solidarity that represents the biggest concerted blow to Russian intelligence networks in the west since the cold war.