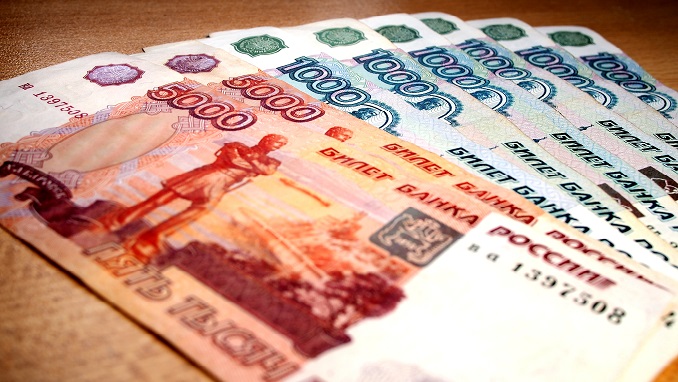 The Russian ruble is headed for a three-month gain, despite the political and diplomatic storm culminating with the expulsion of 130 Russian diplomats, Bloomberg reports.
The latest fallout with the West is doing little to dent investor sentiment so far, as it shows in quarterly returns on the Russian currency over the past four years.
The ruble is heading for a small advance versus the dollar, compared with a 14 percent plunge after sanctions were slapped on Russian companies and individuals in 2014 over the country's role in a conflict in Ukraine.
This time round, the currency's resilience can partly be explained by the quarter's 4 percent jump in the price of Brent crude oil, Russia's main export, which is helping keep the ruble afloat. That wasn't the case in 2014 when global oil prices began their free-fall.
There's also the fact that investors have been here before and know that international punishments are unlikely to go so far as to curb access to Russian markets, the report says.
Russian stocks have already recouped some of their losses from the dip after news about the diplomat expulsions broke on Monday. Ruble bond yields are trading near a four-year low after only a very small uptick earlier in the month.
Amundi Asset Management, PineBridge Investments and TCW Group are among investors who say they are still bullish on Russian bonds.
"Unless the U.S. and EU show a willingness to sanction Russian sovereign or quasi-sovereign debt, the markets will mainly focus on Russia's credit metrics which have improved materially over the past couple of years," said Blaise Antin, head of emerging-market sovereign research at TCW in Los Angeles, which holds Russian bonds.