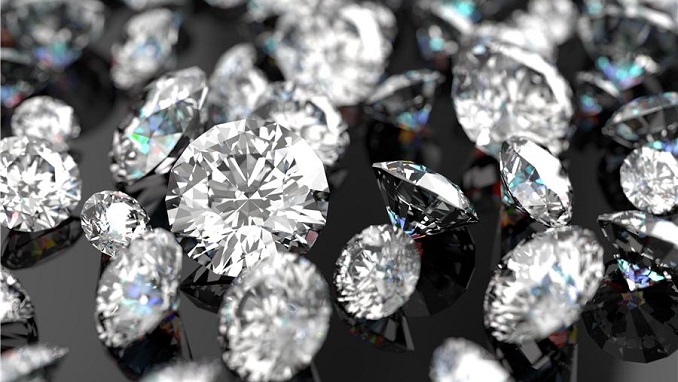 About 11 out of 12 mines belonging to Russia's Alrosa Group, the world's biggest diamond producer in karat terms, are located in Yakutia, a frozen region in northeastern Siberia rich in oil, gas and precious metals, AFP writes.
The majority state- and local government-owned company employs most of the town of Mirny's 35,000 inhabitants, contributing around 40 percent of the wider region's budget in taxes. The huge diamond deposits ensure Russia's supremacy in world production of the luxury stone, the news agency wrote.
Alrosa, which has been criticized by some locals for alleged environmental damage including polluting water supplies, has a reputation for secrecy but is now making efforts to demonstrate some of its work.
In Mirny, a gaping hole of massive depths — the abandoned mine "Mir" — stretches out into the city. It is more than a kilometer in diameter and 525 meters deep, or nearly two Eiffel towers placed end to end.
Oleg Popov, the director of Mirny's diamond sorting center, shows off a billiard table covered in shiny stones.
"There are 14,000 carats worth around $9 million on this table," he said.
"Each stone must be sorted by size," said Irina Senyukova, leaning on stones in the nearby sorting room.
The operating mines will be exploitable until 2041, the company hopes.
To reach the next diamond deposits themselves, visitors board a 20-seater Antonov plane and head north, across the taiga, to Nakyn, where Alrosa operates two open-pit mines and is planning for a third out in the wilderness.
The most productive mine, Botuobinskaya, is currently only 130 meters deep, but the company plans to dig down 580 meters.  In each ton of ground, there are around 6.2 carats of diamonds. After sorting, the rough diamonds are transported on secret flights to be sold around the world.
Some are flown to polishing centers in Moscow and Smolensk, a city in Western Russia.
The process takes place under heavy security, which was tightened further since a small gang of employees stole $3 million worth of diamonds last month. The diamonds were later recovered.