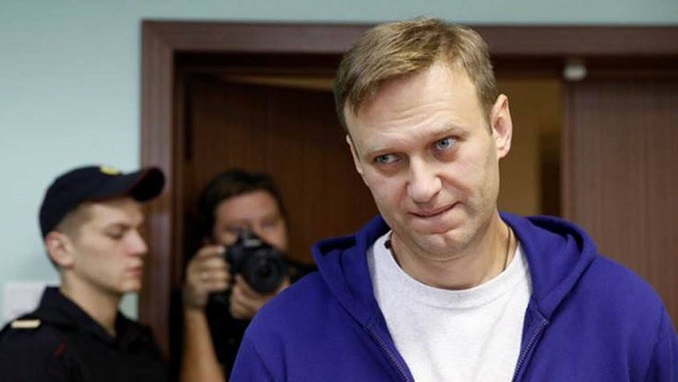 Lyubov Sobol, a key associate of imprisoned Kremlin critic Alexei Navalny, has fled Russia days after being sentenced to parole-like restrictions as part of a crackdown on the opposition, Reuters reported, citing Russia's RT and REN TV stations.
Sobol was unable to be reached for comment. Her supporters refused to speak on her behalf. According to reports, she flew to Turkey on Saturday evening. She had also fled the country, according to the head editor of the Ekho Moskvy radio station.
The 33-year-old is a well-known member of Navalny's entourage. She remained in Moscow this year while other close political friends left for fear of prosecution ahead of the September legislative elections.
On Tuesday, Sobol was sentenced to one and a half years in prison with parole-like conditions for violating COVID-19 protest regulations, a claim she dismissed as politically driven nonsense. The restrictions included being unable to leave the house at night.
Following the decision, she stated on the Ekho Moskvy radio station that the punishment had not yet taken effect and that the limitations were ineffective. "Essentially, this may be seen as the potential of fleeing the nation," she explained.
Navalny's associates have been under increasing pressure. This week, a June court judgment legally declared the countrywide activist network established by Navalny, President Vladimir Putin's most vocal domestic opponent, to be "extremist."
Navalny is serving a two-and-a-half-year sentence in prison for parole breaches in an embezzlement case he claims was fabricated.