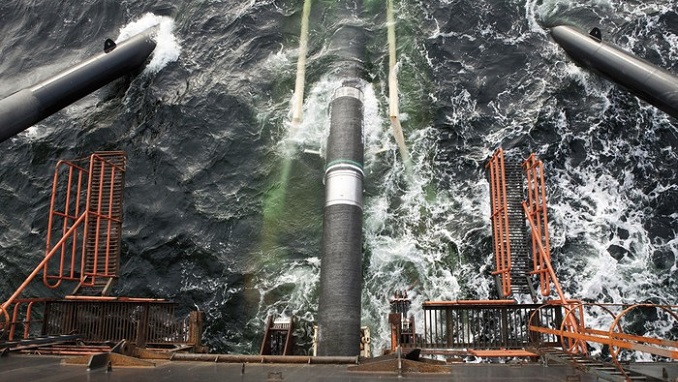 The Nord Stream 2 gas pipeline is nearing completion and will be completed in a matter of weeks, according to Russian Ambassador to Germany Sergei Nechaev in an interview published on Monday by the Izvestia daily.
"We proceed from the reality that the German-American agreement will have no effect on the speed of development or the completion date of Nord Stream 2," the envoy stated.
Nechaev pointed out that the US and Germany did not reach an agreement on Nord Stream 2, instead issuing a joint statement that is not legally enforceable.
It imposes no special duties on Russia, which did not take part in its development.
The Nord Stream 2 project calls for the building of two pipeline strings from Russia's coast through the Baltic Sea to Germany, with a total capacity of 55 billion cubic meters per year. The project was halted in December 2019 after Swiss Allseas abandoned pipe-laying owing to potential US penalties. The pipeline's construction has been restarted since December 2020.
The United States and Germany struck an agreement on the Nord Stream 2 project on July 21. Washington, in particular, recognized that the sanctions would not be lifted, while Berlin vowed to pursue an extension of Russian gas transit via Ukraine.
"Should Russia attempt to use energy as a weapon or commit further aggressive acts against Ukraine, Germany will take action at the national level and press for effective measures at the European level, including sanctions, to limit Russian export capabilities to Europe in the energy sector," the US State Department said in a statement following the agreement.
The Russian side has consistently claimed that energy resources have never been utilized as a tool of pressure.