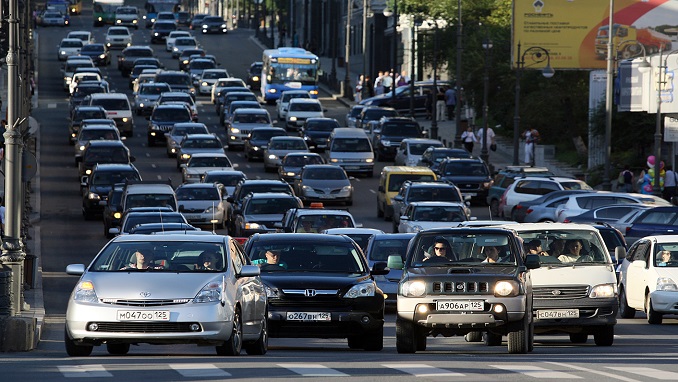 According to the AEB, sales of passenger cars and light commercial vehicles in Russia dropped by 17% in August, reaching 114.1 thousand units, Kommersant reports. A month earlier, the market dropped by 6.5 percent, to 132.64 thousand vehicles, but if the high base of July 2020, when sales increased after the lockdown was released, was influential, the situation is now different: sales fell by 0.5 percent in August last year.
There was a customary holiday at many manufacturers in August, which is normally taken into account in production planning, but with strong demand for vehicles, this resulted in a continuance of the shortfall.
In addition, the scarcity of microelectronics hampered manufacturing and sales, particularly for the ERA-Glonass modules, which were previously required for installation.
"Although demand remains steady, the decrease in production owing to a worldwide scarcity of electronic components continues to increase the supply-demand gap, adversely affecting sales," said Thomas Sterzel, chairman of the AEB automakers committee. "Because there is no indication of a fast solution to this issue, we anticipate volatility in sales and more market shrinkage in the coming months," he adds. "Year-on-year results continue to be positive."
The AEB's yearly estimate, which was revised in July, anticipates 9.8 percent market growth (to almost 1.8 million cars), despite the fact that sales were increasing by 36.9 percent from January to June at the time.
Over the holidays, AvtoVAZ facilities where the Russian market's best-seller Lada is manufactured were idle. As a consequence, Lada sales dropped 32% to 19.4 thousand vehicles.
Kia, the market leader among foreign manufacturers, had a 13% drop in sales to 17.3 thousand vehicles. Hyundai, another Korean brand, fell even more sharply in August, down 19% to 14.1 thousand vehicles. Renault (down 11% to 9.7 thousand units), Toyota (down 4% to 6.8 thousand vehicles), and Nissan are also in the negative (by 28 percent , to 2.8 thousand units). Volkswagen's sales fell by 41% (almost 6.8 thousand units), while Skoda's fell by 39% (to 5.5 thousand units).
Only GAZ (up 34%, to 5.2 thousand units) and Chery (up 163%, to almost 3 thousand vehicles) exhibited positive dynamics among the top ten market players.