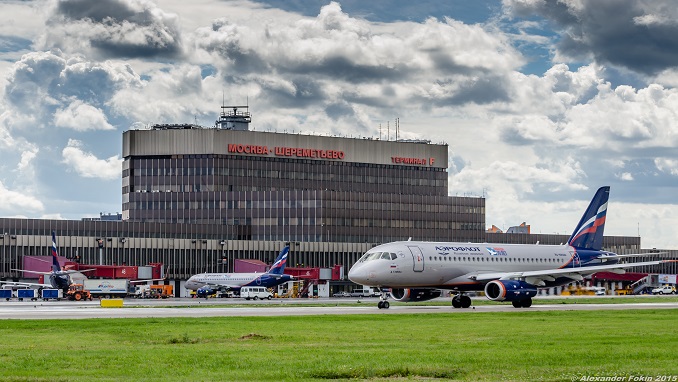 Armenia Airlines increases the frequency of flights to the capital of Russia up to two flights a week, the manager of the airline Nelly Kostandyan said in an interview with Sputnik Armenia.
From June 14, Armenia's planes will operate two flights a week – on Mondays and Thursdays to Moscow with a stop at Moscow's Sheremetyevo airport. Prior to that, the airline only flew to the Vnukovo airport.
"On June 14, at Sheremetyevo international airport, the opening of a new flight of Armenia airline took place. Taking into account the increased demand among passengers, we decided to increase the frequency of flights and fly to Sheremetyevo as well," Kostandyan said.
According to her, the Sheremetyevo airport is convenient both in terms of location and the number of transit and connecting flights. From there, the liners fly in different directions – to cities in Russia, Europe, and the US.
Kostandyan noted that the first flight, both from Yerevan and in the opposite direction, took place with a 100% capacity of passengers.
Armenia Airlines was founded in 2015 and operates regular flights to a number of destinations. Currently, the liners carry out regular flights to Moscow, Tbilisi, Voronezh, Minvody, Egypt, as well as charter flights to Iran and many resort destinations – Greece, Cyprus, Croatia, Egypt.
The company also plans to resume its charter flights to Sochi, Krasnodar, Yekaterinburg, and Rostov-on-Don. The airline has three airliners Boeing 737-500, Boeing 737-700, and Boeing 737-800.