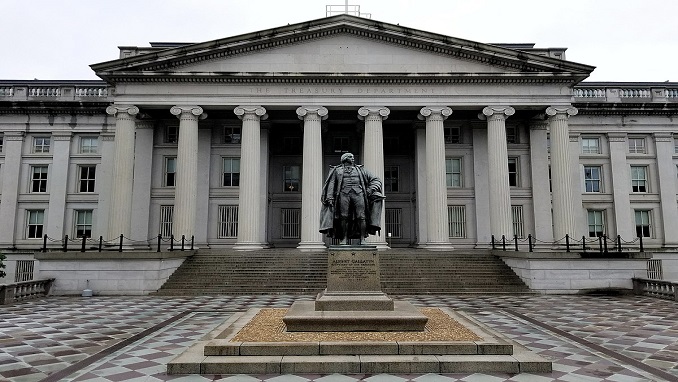 During April, Russia reduced its investments in Treasury bonds of the US Treasury by $19 million to $3.957 billion against $3.976 billion in March, the US Treasury reported.
Including investments in long-term bonds decreased by $782 million to $306 million, in short-term bonds – increased by $763 million to $3.651 billion, Russian media write.
In April 2018, Russia's investments in US Treasuries decreased from $96.1 billion to $48.7 billion, in May – to $14.9 billion. At the same time, in 2013, Russia held more than $150 billion in US Treasuries.
Meanwhile, Japan remained the largest holder of US debt in April for the 23rd month in a row, increasing its investments by $36.4 billion to $1 trillion 276.7 billion.
China came in second, reducing its US Treasuries portfolio by $ 4.3 billion to $1 trillion 96.1 billion.
The third place was taken by Britain ($431.8 billion), the fourth – Ireland ($307 billion), the fifth – Luxembourg ($291 billion).
Switzerland, Brazil, Belgium, Taiwan, and the Cayman Islands are also among the ten largest holders of US government securities.
The total volume of investments by non-residents in US Treasuries increased in April by $41.8 billion to $7 trillion 70.2 billion, of which $4 trillion 201.6 billion worth of securities belonged to governments or central banks of various countries.