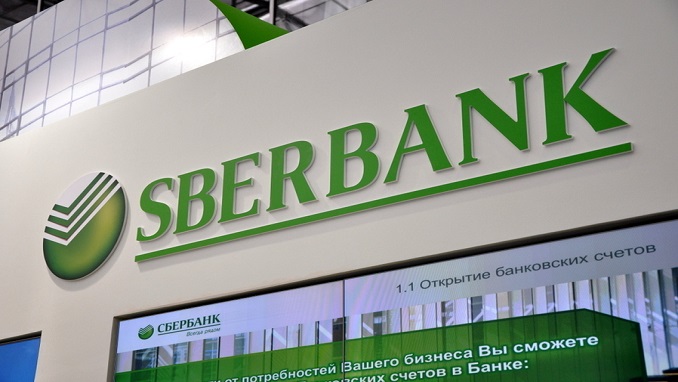 Russia's biggest bank, Sberbank, has selected thirty start-ups that completed the acceleration at the joint Russian-American accelerator held in cooperation with U.S.-based early-stage venture fund and seed accelerator 500 Startups, Global Finance reports.
The Russian bank said it will invest up to 120 million rubles ($1.8 million) in the selected startups, it was reported.
More than half of the companies involved received offers on cooperation from major Russian companies that took part in the Demo Day of the accelerator held this week. As a result of the acceleration, seven teams were selected, with their products being recognized as having foreign market potential. The participants of those teams will be sent to California where they will take part in a four-week educational course under the Silicon Valley Exchange Program.
Projects in e-commerce, telemedicine, cloud technology, lifestyle, big data, AI, IoT, robotics, blockchain, VR and AR, machine learning, fintech and other areas of the digital economy took part in the accelerator.
In addition to Sberbank's CEO Herman Gref and CEO and Founding Partner of 500 Startups Christine Tsai, the expert council of the Demo Day consisted of representatives of large investment companies such as: CEO of Medsi Group Elena Brusilova, Chairwoman of the Executive Board of Soyuzmultfilm Studio Yuliana Slashcheva, CEO of VimpelCom Vasil Latsanich, CEO of Rambler & Co Alexander Mamut, and special guest Ambassador of the Grand Duchy of Luxembourg to Russia Jean-Claude Knebeler. Each of them selected three teams with products that could complement their current business and chose the best start-up that received a special prize from experts.
Seven teams that will be sent on the foreign internship will present their projects to international investors and corporations in San Francisco.
"Sberbank is 177 years old, and it is not easy for us to reinvent ourselves so that we can keep competing with companies that are nine or thirty years old and are much more valuable than all the traditional companies combined. We are glad that we can learn from such young companies as 500 Startups," said Sberbank's CEO and Chairman of the Executive Board Herman Gref.
The Russian stage of the accelerator of Sberbank and 500 Startups lasted for 10 weeks. The thirty strongest start-ups, selected by experts of Sberbank, 500 Startups and representatives of twenty-five of the project's partners, were educated by American mentors under the original accelerator program. The teams attended more than 200 hours of lectures and workshops given by twenty-five mentors from Silicon Valley.