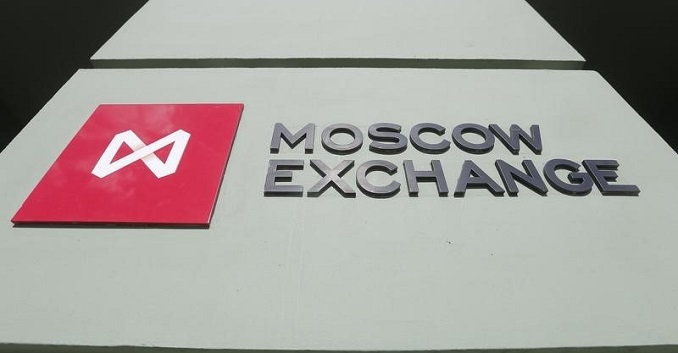 The Moscow Stock Market's ruble-traded MOEX index reached an all-time high on Tuesday, supported by an ongoing consolidation of the Russian currency, Finansovaya Gazeta reported.
The index rose to 2,390 points for the first time in history after the ruble strengthened to 67.7 against the dollar and 79.1 against the euro. Earlier in September, the Russian currency had suffered a deep plunge against reserve currencies amid a new U.S. sanctions threat.
Moscow Exchange's dollar-denominated RTS index also rose on Tuesday. It reached 1,111 points for the first time since August.
"The MOEX index surpassed a historical high due to the strengthening of the ruble, which led to a rise in the price of ruble shares of Mechel, Rusal, Alrosa, AFK Sistema, Magnit, Sberbank," said Artem Deev, leading analyst at Amarkets.
The companies the analyst mentioned are some of the largest enterprises in Russia, in areas such as banking, retail and mining, and their well-being is important for the Russian economy and stock market.
"We can expect that the Russian stock market in the near future has a chance to continue to grow. The MOEX index can grow to 2,400 points, and the RTS index to 1,120," said Ivan Marchena, an analyst at the Forex Club Russia.
However, the Russian stock market will feel the pressure of the falling oil prices, which have plunged to $77 per barrel, and investors continue to expect new U.S. economic sanctions against Russia, the analyst added.
"While foreign markets remain calm, and no further sanctions are imposed, the domestic market will receive support and stay afloat," forecasts Igor Kovalev, analyst at InstaForex. However, deeper trade confrontation between the largest economies, the US and China, could also hit the Russian market.