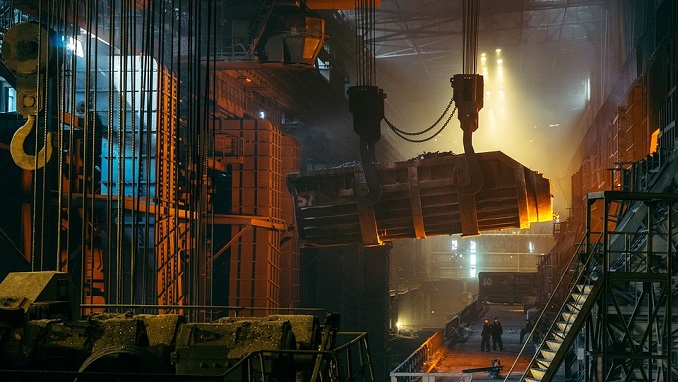 Subsidiaries of Russian steelmaking giant Severstal have filed a lawsuit against the United States government, seeking a court injunction to prevent president Trump's latest tariffs from being applied to imports of its product.
Trump imposed tariffs on steel and aluminum two weeks ago citing protections under national security laws. Days later, he temporarily exempted NAFTA partners Canada and Mexico, along with top three importers Brazil and South Korea.
President Donald Trump's Section 232 tariffs are "unconstitutional" and failed to provide "fair notice," the lawsuit alleges, according to Forbes.
The court should declare the tariffs and Trump's related proclamation "unlawful," according to the filing in the U.S. Court of International Trade by Severstal Export GmbH and Severstal Export Miami Corp.
The lawsuit, which targets Trump and relevant personnel like U.S. Commerce Secretary Wilbur Ross, seeks to stop U.S. officials from imposing tariffs on Severstal's imports specifically. The company also requested an expedited court hearing within 14 days to determine whether any temporary restraining order should be extended.
Another Russian steel giant with a subsidiary in the U.S., NLMK, has applied for an exclusion from U.S. import tariffs on steel slabs, Robert Miller, NLMK USA's chief executive, said in emailed answers to Reuters.
Severstal is majority owned by Alexey Mordashov, the second richest man in Russia. Another steel magnate, Vladimir Lisin, is Russia's richest. They both feature on the 'Putin list' of allies and associates of the Russian president, published by the U.S. Treasury in February.
According to the complaint, Severstal Export Miami will likely go bankrupt if it is forced to pay duties on material already on the water and awaiting import.
Once they are paid, "there is no lawful way [for the company] to recover the tariffs … in the event that [they are] ultimately declared invalid," so immediate action is needed, according to the filing.
Severstal Miami has several long-term U.S. customers, some of which have done business with the importer for more than 20 years. The company's steel specifications are set by contract and can't be easily rerouted to other customers.