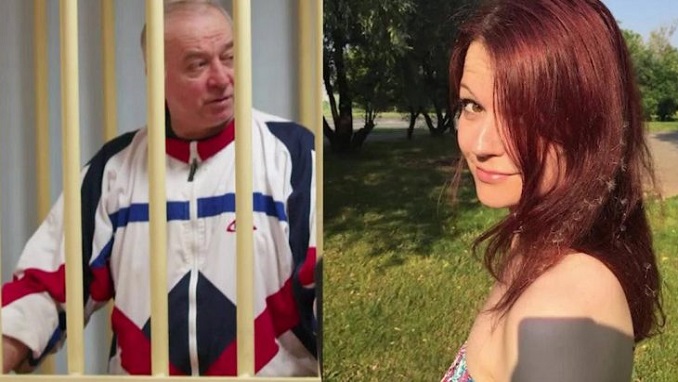 The British government is preparing a range of measures to strike back at Moscow after the Kremlin was linked with the attempted murder of former Russian double agent Sergei Skripal, The BBC reports.
Prime Minister Theresa May said Monday a "weapons-grade nerve agent" developed by Russia had been used in the attack on Skripal and his daughter, who were found slumped on a bench last week in the town of Salisbury.
Russian Foreign Minister Sergey Lavrov had previously dismissed allegations of Russian involvement as propaganda. May said either the attack was an act by the Russian state, or Russia had lost control of its nerve agent. While it awaits an explanation from Moscow, the British government is preparing a "robust response."
On Monday, U.S. Secretary of State Rex Tillerson said the poisoning of the ex-spy in Britain is part of a "certain unleashing of activity" by Russia that the United States is struggling to understand. He warned that the poisoning would "certainly trigger a response."
Tillerson said he didn't yet know whether Russia's government knew of the attack with a military-grade nerve agent, but that one way or another, "it came from Russia." He said it was "almost beyond comprehension" why a state actor would deploy such a dangerous substance in a public place in a foreign country where others could be exposed.
In response, Britain could expel Russian diplomats, as it did after the poisoning of former Russian Federal Security Service operative Alexander Litvinenko in 2006 with radioactive polonium.
But many argue that this, and the other measures that were taken after that killing – including visa restrictions on Russian officials – did not go far enough. The man identified as the main suspect, Andrei Lugovoi, is not just at large, he is now a Russian MP.
Other moves by Britain could include expelling senior diplomats, perhaps even the Russian ambassador, and known Russian intelligence agents, some sort of action to bar wealthy Russian oligarchs from accessing their mansions and other luxuries in London, by using the Unexplained Wealth Orders, which allow government officials to seize assets including property until they have been properly accounted for.
A boycott of the FIFA soccer World Cup in Russia was also suggested, as well as taking Russian broadcasters such as RT (formerly Russia Today) off the air. Broadcasting regulator Ofcom has said it will "consider the implications for RT's broadcast licenses" after Mrs. May speaks on Wednesday.