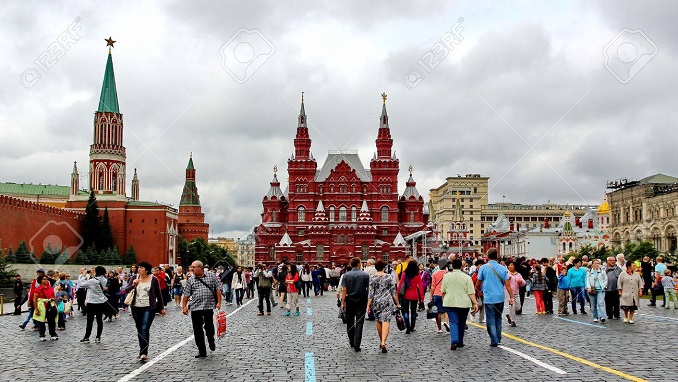 Russia's economy is growing, albeit slow, and the country's labor force is continuing to decline, VTB Capital said in a note following the release of state statistics for May, according to Intellinews.
Real wages have been stagnating for almost six years now and real wages growth decelerated again from +3.1% y/y in April to +2.8% y/y in May. However, economists warn that these flash estimates tend to be revised. The stagnation in real wage growth has been depressing the retail sector where turnover grew +1.4% y/y in May, up slightly from the +1.2% y/y in the previous month.
Turnover in the food and non-food segments increasing modestly +1.7% y/y and +1.0% y/y, respectively, Rosstat's preliminary data for the month shows.
Despite a surge in completion in the residential sector, up by almost 30% in the first quarter, the output in construction remained almost flat in May 0.2% year-on-year, according to Alexander Isakov, chief economist at VTB Capital.
"Nonetheless, as we mentioned in our Output & Demand – April; demand remained subdued, of 27 May, we see the tailwinds from construction-related production growth boosting output in the sector," Isakov said.
"The lacklustre growth reflects disposable income growth being down -2.3% y/y in 1Q19 (the last value available). This anemic demand growth is likely to persist throughout the year, we believe, as long as the 2018 base effects are at play (higher inflation, no extra-public sector wage indexations etc.)" said Isakov.
"We note that personal income tax revenues have been growing faster than the average nominal wage recently. In April, the former grew +15.8% y/y, while the latter added +8.4% year-on-year," he added.
The unemployment rate remains depressed at historic lows and decreased again from +4.7% in April to +4.5% in May.
Rosstat's latest labour market survey, which is based on the methodology of the International Labour Organization (ILO), finds that the employed population (aged 15−72 years) fell by about 1% y/y in the first quarter of this year. The contraction in the number of unemployed is now in its third year, the Bank of Finland Institute for Economies in Transition (BOFIT) said.