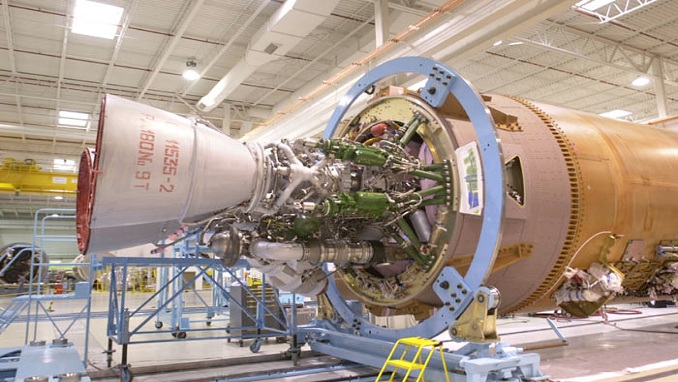 Russian rocket engine manufacturer NPO Energomash has prepared for export three RD-180 rocket engines to the United States, Defense World informs.
"In June, representatives of Pratt & Whitney, United Launch Alliance and RD Amross signed the forms for three engines. Over the course of two weeks, representatives of the aforementioned companies carried out an external inspection of the engines and completed the required documentation," NPO Energomash said in a press release.
The liquid-propellant rocket engine RD-180 was developed and manufactured by NPO Energomash. It is meant for use in the U.S. Atlas family of launch vehicles.
The company noted that this is the first shipment of engines in 2019. The RD-180 engines were developed by Energomash in the mid 1990s on the basis of the Soviet-era RD-170, which at the time was the most powerful rocket engine in the world, and was used on the super heavy-lift launch vehicle "Energia". Russia exports RD-180s to the U.S., where they are used in launches of the Atlas family of rockets.
Washington plans to stop buying RD-180s after 2022 and replace them with its own heavy-launch rocket engines, Defense World added.