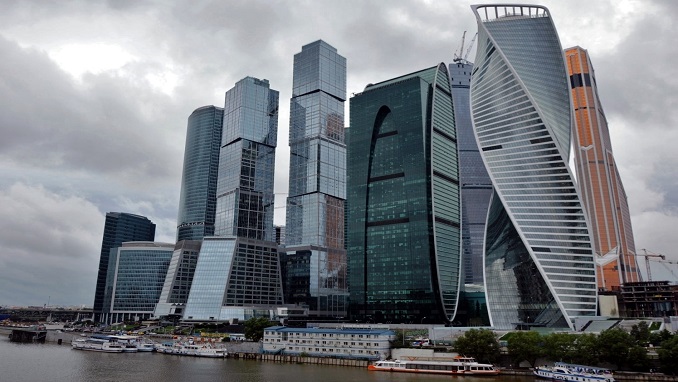 The US Department of Commerce has completed the solicitation of opinions from market participants on the consistency of Russia's economy and market position.
The reason for this is the appeal of U.S. fertilizer manufacturers (CF Industries Nitrogen, Terra Nitrogen, Terra International), who provided the agency with "sufficient tariffs based on comparative analysis of product prices in other countries.", Kommersant writes.  
The last time the Ministry of Commerce conducted such an assessment was in 2002, when the Russian economy gained market status. Let us make it clear that all countries have a single list of fairly broad standards. 
It includes exchange rate flexibility, the degree to which workers and management determine wage rates through free negotiation, free access for foreign investors, government control of capital goods and property, control of resource allocation and pricing, and "other relevant factors" the agent may consider necessary. "
The reason for the need to cancel the market position of the US fertilizer manufacturer was drafted by the law firm WilmerHale (they submitted a violation report on the calculation of the business environment rating last week, see Kommersant as of September 17) 
The lawyer's argument in the report is based on the increase in the country's share of the Russian economy and increased control over resource allocation and access to foreign capital (this "reversed the impact of reforms implemented before 2002." "Protectionism in 2012 Russia's trade policy after its accession to the WTO.
The author of the  report also mentioned Belarus's non-market economy status in 2020, citing the reconciliation between the two countries and the arguments put forward by the U.S. Department of Commerce. 
The comment stated that the Russian economy also has the same characteristics. In addition to the US fertilizer manufacturers, these appointments also include the steel group Nucor, which is an association of wood processors and uranium producers. 
On the Russian side, the Ministry of Economic Affairs, five Russian exporters (NLMK, Rusal, Severstal, Eurochem and Acron) and MGIMO professor Tatyana Isachenko and HSE professor Irina Medvedkova made comments. The Ministry of Economic Affairs pointed out that the complainant's argument is a value judgment and has no factual basis. 
The department also noted the improvement of the Russian Federation's position in ratings (including doing business, which has been suspended by the World Bank), the rouble exchange rate and the flexibility of wage setting, as well as the reduction in the number of single state-owned enterprises and state-participating companies.
The agency quoted the International Monetary Fund as saying that the organization estimates that the country's share in the Russian economy is 3,035%, and that it has changed slightly in ten years.