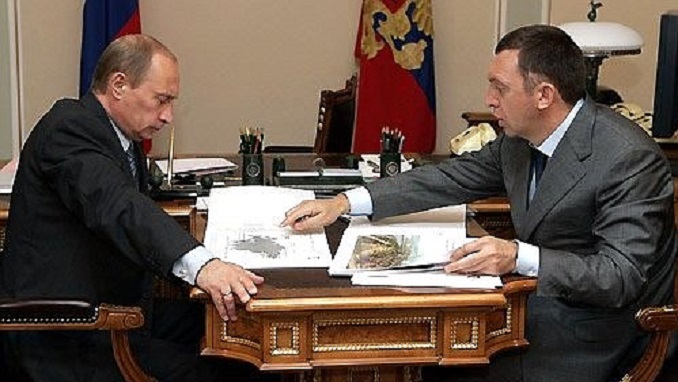 The top Democrat on the Senate Foreign Relations Committee on Wednesday urged the Trump administration not to waive or remove sanctions on Russian oligarch Oleg Deripaska and his companies, Rusal and En+, CNN reports.
Senator Bob Menendez wrote a letter to Treasury Secretary Steve Mnuchin, in which he cited unspecified reports that Treasury was considering such a move and noted the department's own analysis says the oligarch is accused of crimes from blackmail to murder.
"I see no reason to remove sanctions against Mr. Deripaska, and until he divests from and relinquishes control of Rusal and EN+, there is no justification to remove the sanctions on those companies," he wrote,
The U.S. Treasury Department last month postponed a Dec. 12 deadline for Deripaska to reduce his holdings in the companies, giving the Russian tycoon until Jan. 7.
Treasury in April imposed the sanctions on Deripaska and several companies in which he is a large shareholder, citing "malign activities" by Russia as well as allegations of past crimes by Deripaska himself.
Deripaska was one of 24 Russians – allies of President Vladimir Putin – slapped with sanctions in one of Washington's most aggressive moves to punish Moscow for its alleged interference in the 2016 U.S. presidential election and other "malign activity."
A law passed last year gives Treasury new powers to go after Russian oligarchs. Trump reluctantly signed the bill, which was passed with a veto-proof majority, despite criticizing the legislation and previously questioning the effectiveness of sanctions against Russia.
Mnuchin has committed to enforcing the Russia sanctions, but has made a point of saying the intent is not to put Rusal out of business. "The objective was to impact oligarchs, not to impact the hardworking people of Rusal as a result of sanctions," Mnuchin told CNN in an interview in July.