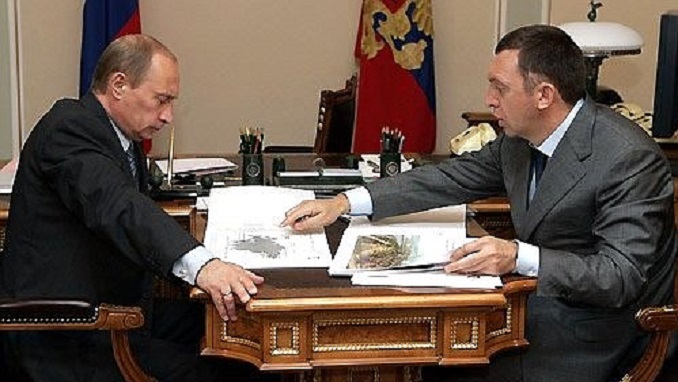 U.S.-sanctioned Russian carmaker GAZ will be forced to shut down by this summer if the United States doesn't lift sanctions against both owner Oleg Deripaska and the company, the billionaire has said, according to TASS news agency.
"July 4 is literally the last day this factory could work," Deripaska told journalists during an organised visit on Tuesday to the auto giant's sprawling plant in the industrial city of Nizhny Novgorod, which employs thousands of people.
If the factory is not "able to return to normal business after July 4, then there is no chance it can survive," Deripaska said, referring to the date when the sanctions come fully into effect as a number of licences for extensions issued by Washington expire.
The Kremlin-linked oligarch said he is ready to give up control of GAZ Group like he did with En+ Group, another company he owns, which was also sanctioned by Washington until this January.
"Yes, as it was done in En+," Deripaska said when asked if he is ready to give up control of GAZ Group.
The U.S. Treasury Department said in March that it was extending a deadline for investors to divest from the GAZ Group by July 6.
The U.S. Treasury lifted sanctions against EN+ group, aluminium giant Rusal and power company EuroSibEnergo when Deripaska ceded control, but the businessman has yet to do so in GAZ, Russia's leading maker of trucks and commercial vehicles with 40,000 employees at 13 different sites.
Deripaska said he had signalled his willingness to cede control of GAZ, but the U.S. authorities had not responded. "They had not given any sign of what they want… There is no negotiation, that's the problem," he complained.
GAZ's vast factory dating back to the Soviet era is where President Vladimir Putin in 2017 announced his bid for a fourth Kremlin term.