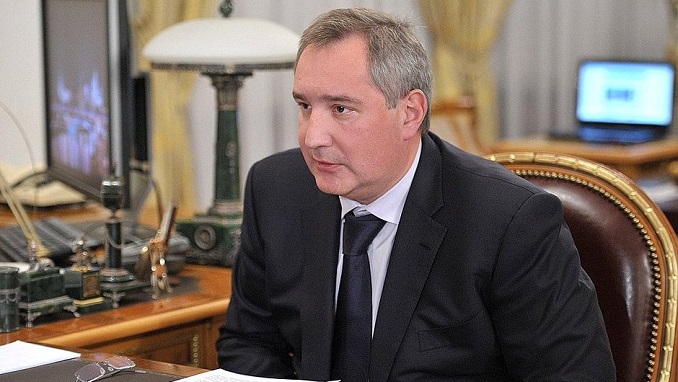 The Russian space agency is demanding answers from NASA after the U.S. agency last week revoked an invitation for Roscosmos chief Dmitry Rogozin to Houston, Space Daily reported.
"We are still waiting for clarification on the current situation from the American agency through our established partner channels or from NASA representatives in Russia," Vladimir Ustimenko, a representative for the Russia state space corporation Roscosmos, told state-run news agency TASS. "So far even formal notifications about the cancellation of the official Russian visit have not been received yet."
Roskosmos added that planned talks on possible cooperation with the United States on the International Space Station (ISS) are "so far not suspended." Earlier, the Russian agency said it had not received notification from NASA that the visit had been postponed.
NASA made the announcement on January 4, following critical press reports and calls by U.S. lawmakers to cancel the visit.
"NASA has informed the Russian space agency, Roskosmos, that [Rogozin's visit] currently planned for February 2019 will need to be postponed," NASA spokeswoman Megan Powers said in a statement on January 4.
Rogozin has been on the U.S. sanctions list since 2014 when he served as a Russian deputy prime minister during Moscow's annexation of the Crimean peninsula from Ukraine and military interference in eastern Ukraine. President Vladimir Putin appointed him to head Roscosmos in May 2018.
NASA and Roskosmos have cooperated for more than two decades. In 2011, the agencies grew closer than ever when the United States retired its Space Shuttle fleet, making Russian Soyuz rockets the only way to shuttle people and equipment to and from the International Space Station (ISS), and resulting in NASA paying Roskosmos some $2.5 billion for its services since.