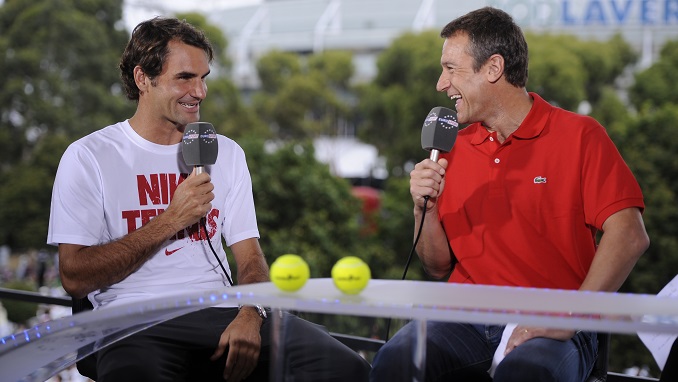 Pan-European television sports network Eurosport has signed a three-year deal with the world's Association of Tennis Professionals (ATP) Tour to broadcast 39 tournaments a season starting this month, Broadband TV News reports.
The agreement includes nine ATP Masters 1000 events, 13 ATP 500 events and 15 ATP 250 events, as well as the end-of-season ATP Finals tournament and the Next Generation ATP Finals.
An array of former stars will lead Eurosport's coverage of ATP Tour events, including retired Soviet player Alexander Metreveli and former world number five Anna Chakvetadze of Russia.
Tennis fans across Russia can also keep up-to-date with all of the news making headlines on and off the court via the ATP Tour: Uncovered magazine show, ensuring every angle is covered on Eurosport's linear, digital and Over the Top platforms throughout the season, the TV network said.
The new deal with the ATP and ATP Media strengthens Eurosport's tennis offering in Russia with the broadcaster already showing all four Grand Slams – the Australian Open, the French Open, Wimbledon and the U.S. Open – exclusively across its platforms.
"Eurosport has a proud heritage screening the greatest events on the tennis calendar and this new rights agreement truly demonstrates our commitment to the sport and its fans," said Laurent Prud'homme, the senior vice-president of rights acquisitions and syndication at Eurosport. "Tennis fans will be the real winner with fans able to enjoy well over 40 weeks' worth of tennis on Eurosport Russia platforms every year from 2020."