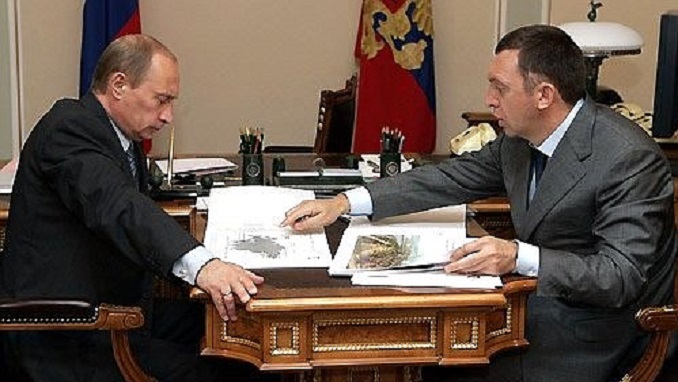 Russian billionaire Oleg Deripaska has filed a lawsuit against three foreign media outlets with the Krasnodar Regional Commercial Court to protect his business reputation, TASS reported citing the court's press service.
The U.S.-sanctioned businessman is suing American magazine The Nation and British newspapers The Telegraph and The Times, claiming that articles in these publications had triggered Washington's personal sanctions against him in 2018. Details of the claim have not been disclosed.
"To justify the sanctions, the U.S. Treasury Department refers only to three newspaper articles that were published in foreign media more than 10 years ago. Under the guise of proved facts, these articles present unfounded accusations against Deripaska made by his competitors, as well as rumors and speculations. These charges have never been confirmed in court and bear no relation to reality," a representative of Deripaska told TASS.
In March 2019, Deripaska filed a lawsuit against the U.S. Treasury in the federal court of Washington. He called sanctions introduced against him unfair and illegal and noted that his wealth contracted by more than $7.5 billion due to the measures mentioned in the complaint.
The U.S. Treasury Department introduced sanctions against Oleg Deripaska and companies controlled by him on April 6, 2018. The measures covered Rusal, Basic Element, En+, Russian Machines, EuroSibEnergo, GAZ Group, B-Finance and Kuban agricultural holding.
This is not the first time Deripaska has sued foreign media. In October 2017, the U.S. Federal District Court of Columbia dismissed his defamation lawsuit against the Associated Press (AP) news agency over an article about alleged interference of Russia in U.S. Presidential elections. The contested article stated that the Russian entrepreneur paid for services of Paul Manafort, a former campaign manager for Donald Trump.