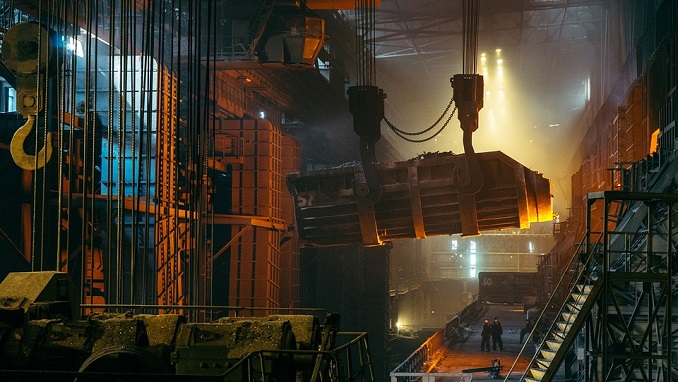 Russia's industrial output increased by 2.9% year-on-year in August, inching up from 2.8% y/y growth in July, and posting a total 2.6% y/y growth overall in the first eight months of the year, bne Intellinews reported citing data from Rosstat.
In seasonally and calendar-adjusted month-on-month terms, industrial production rose 0.6% m/m, versus a 0.3% m/m decline in July. 
Industrial production in August beat consensus estimates, and "saw the same growth rate as in July driven by the base effect and better performance in food and chemical industries," BCS Global Markets commented on September 17 reiterating full-year industrial output growth at 2.1%.
The two main components – mining (3.1% y/y versus 3% in July) and manufacturing (2.7% y/y versus 2.8%) retained the same rate of expansion in August as in July. However, output in utilities (2.1% y/y v 1.7%) has shown acceleration due to much colder weather than a year ago.
"In August, sizable increases in output were recorded in the production of meats, cheese, sunflower oil, potatoes, as well as in oil refinery and other chemical products," BCS writes, while noting negative y/y dynamics in the production of cars (-3% y/y) and many electronic items.
Looking forward, BCS reminds that in 2018, Russian industrial production showed softer output in 2H18, thus expecting a favorable base effect for y/y dynamics during most of 2H19. "However, the prime driver for the industry – rising domestic demand is driven by the implementation of the government's national projects – has yet to materialize," BCS continues to warn.
Commenting on August industrial output, Sberbank CIB notes construction materials "generally improved" with cement output up 3.4% y/y, and concrete up 2.3% y/y, glass up 11.1% y/y. 
"This could be viewed as a healthy leading indicator for construction activity, which could be picking up in light of rising government infrastructure spending," Sberbank CIB argues. Still, the bank notes that the disappointing metals production figure indicates that external demand remains weak.