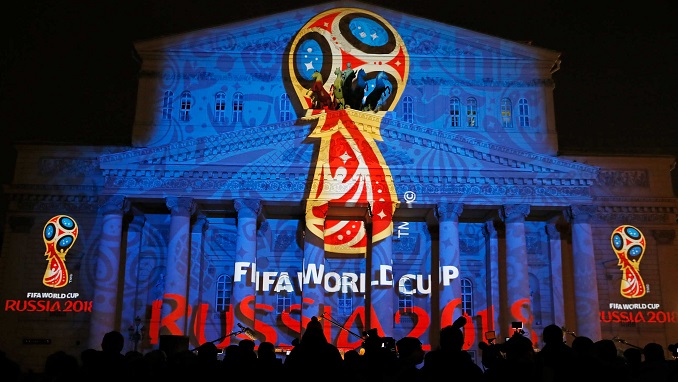 For FIFA, soccer's global governing body organizing the ongoing World Cup in Russia, sponsorship accounts for the biggest income stream after TV rights sales. The total worth of sponsorship reached $1.6 billion for the 2014 World Cup in Brazil. However, the likes of Castrol, Continental, Emirates, Johnson & Johnson, and Sony all decided not to renew their contracts with FIFA, opening room for sponsors from other parts of the world, mainly China, to jump in, Sports Pro Media writes.
China may not be competing on the field at the World Cup, but it has had a great presence at the tournament in Russia due to the large number of sponsorship deals struck by companies from the country. Soccer fans all over the world will now be visually familiar with the likes of Wanda Group, Hisense, and Vivo, with their logos getting air-time during every game.
According to Paul Fox, chief executive of international gaming company LeTou, the reason behind western brands distancing themselves from the World Cup between one tournament and the next is FIFA's corruption scandal.
"The boost to profile companies get from sponsoring sports competitions is important for any brand, and few competitions can match the reach and eyeballs that football competitions generate. But for western sponsors, the risks attached with associating with FIFA were too high due to the corruption and bribery scandals that have shamed the sport's world governing body in recent years," Fox says.
Since the 2010 vote that awarded the 2018 and 2022 World Cups to Russia and Qatar respectively, 18 of the 22 voting members of the FIFA executive committee have been dismissed because of allegations of corruption.
In total, only 20 of the 34 commercial spots were sold ahead of the World Cup and FIFA's revenue has taken a substantial hit as a result. However, for Chinese companies, being associated with the World Cup simply does not possess the same risks as for western brands. Their reticence offered an opportunity and the exposure that Chinese brands receive makes it a worthwhile investment, Fox says. It was reported that businesses in China spent an additional US$835 million on advertising ahead of the World Cup.