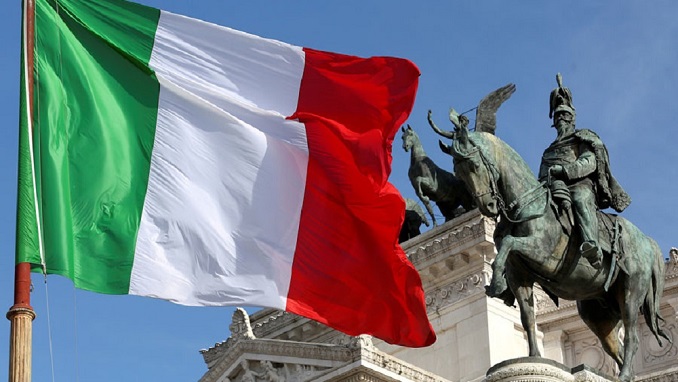 European leaders are widely expected to maintain Ukraine-related sanctions against Russia at this week's European Council summit in Brussels, despite disagreement among some member states, Reuters reports.
With Italy's newly formed populist government looking at improving ties with Russia and U.S. President Donald Trump reportedly preparing to meet with Russian President Vladimir Putin next month, the key player holding together an EU-wide consensus on sanctions policy is Germany, analysts say.
Italian Prime Minister Giuseppe Conte said on Wednesday the renewal of European Union economic sanctions against Russia should not be automatic, as Rome seeks to resume EU funding to small Russian firms to ease tensions with Moscow.
"We will reaffirm the principle that there should be nothing automatic about the renewal of sanctions," Conte told parliament in a speech outlining Italy's position on various issues ahead of the Brussels meeting.
"We need to be very careful about this. Sanctions should be a means and not constitute an end," he said, adding that Italy would pay "great attention" to the interests of Italian firms.
The curbs on Russia's energy, defense and financial sectors have been prolonged every six months since first being imposed in mid-2014 after Moscow annexed the Crimea peninsula from Kiev and backed rebels fighting government troops in east Ukraine.
Italy has repeatedly raised concerns about the Russia sanctions, saying they hit Italian firms' exports to Russia. But now Italy's opposition to what has become a routine EU exercise could carry more weight, as the new government in Rome wants to strengthen relations with the Kremlin.
European diplomats said Italy is now calling for a resumption of EU funding to Russian small and medium companies that are active in civil society. The country wants to resume lending to Russian firms from the European Investment Bank (EIB), the EU's financial arm, and from the European Bank for Reconstruction and Development (EBRD), which is funded by EU states and dozens of other countries. The funds have been suspended since 2014.