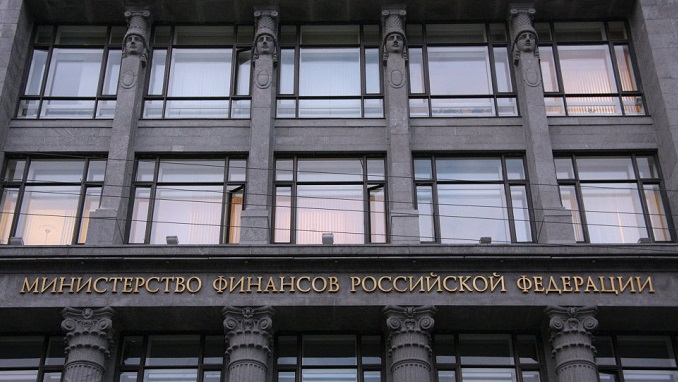 The Russian Federation's Ministry of Finance has prepared proposals as part of the so-called tax system adjustment, including an increase in insurance premiums on salaries over 122,000 rubles, an expansion of the taxable base for expensive property, and a reduction in the duty-free trade threshold, Forbes reported on Thursday, citing the department's set of suggestions.
One of the department's recommendations is to increase insurance contributions to the pension fund for employees earning more than 122 thousand rubles. Currently, the employer deducts 22% of the pay to the fund until the total amount exceeds 1.46 million rubles, after which the deduction is lowered to 10%.
The ministry intends to raise this threshold, resulting in a greater number of regular contributions rather than lower contributions. According to the Ministry of Finance's estimations, this may bring the budget 16 billion rubles in 2022 and 45 billion rubles by 2024.
Furthermore, the department wants to increase the taxable base for property taxes by more than 500 million rubles. It is recommended that owners of such property be taxed at a rate of 0.3 percent.
According to the publication, a tax is now charged on houses, apartments, garages, and small outbuildings at a rate of 0.1 percent, an increased rate of 2 percent is applied for objects whose cadastral value individually exceeds 300 million rubles, and a rate of 0.5 percent is used for non-residential premises. The government anticipates that the new tax category would bring in 50 billion rubles per year to the budget.
As part of the readjustment, the department recommended nine measures in total. These include, among other things, a 10% rise in excise taxes on alcohol starting in 2022, the introduction of excise taxes on sugar-sweetened drinks, a reduction in the duty-free threshold to €100, and a doubling of costs for utilizing the radio frequency spectrum. According to the Ministry of Finance, these steps may bring in more than 140 billion rubles per year to the budget.
A source at the relevant department verified the validity of the Forbes document. A request was submitted to the Ministry of Finance by the newspaper.
Earlier, Vedomosti daily claimed, citing a high-ranking federal source, that the so-called tax system adjustment is being considered in the cabinet of ministers, with an annual budget increase of 400 billion rubles expected in 2022-2024.