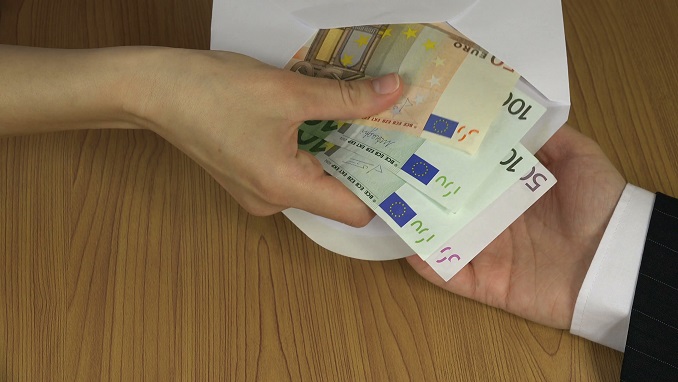 The former governor of the Russian Kirov Oblast Nikita Belykh has been sentenced to eight years in prison by a Moscow court on Thursday following his conviction on bribery charges, RT reports.
The court ordered Belykh to pay an $866,000 fine in the high-profile case, while also barring him from holding public office for three years. The time Belykh has served in custody since his arrest in July 2016 will be taken into consideration.
Belykh was accused of accepting bribes amounting to over 600,000-euros between March 2012 and June 2016, when he was detained in a Moscow restaurant. He is accused of sheltering various timber investment projects in exchange for the bribes.
Prosecutors had asked the judge to sentence Belykh, a former opposition party leader, to 10 years in prison.
"The court has established that Belykh, as a government official, received a bribe for actions or the absence of actions benefitting the bribe-giver," Judge Tatyana Vasyuchenko told the court.
Immediately after the sentencing, the Prosecutor-General's Office posted on social media that it is considering whether to appeal the sentence. Defense lawyer Andrei Grokhotov told journalists Belykh will appeal his conviction.
The court on February 1 acquitted Belykh on just one of the charges relating to an alleged 200,000-euro bribe offered in March 2012.
He pleaded not guilty and has called the charges "absurd," saying he was the victim of a "banal provocation" by law enforcement authorities. After his arrest, federal investigators published a photo of a man they said was Belykh sitting at a table covered with stacks of 100-euro notes.
Belykh was appointed Kirov Oblast governor in 2008 by then-President Dmitry Medvedev, who was steered into the Kremlin by Vladimir Putin earlier that year and pursued relatively liberal policies that were rolled back when Putin – after four years as prime minister – returned to the presidency in 2012.
Before serving as Kirov governor, Belykh was a deputy governor of Perm Oblast, the leader of the center-right Union of Rightist Forces, and a lawmaker in the Perm Oblast Legislative Assembly. He conducted several political campaigns in opposition to Putin's policies and was sharply criticized by liberals such as former ally Boris Nemtsov – who was assassinated in February 2015 – when he accepted Medvedev's appointment.
Belykh is one of the highest-ranking officials to be arrested in office since Putin was first elected president in 2000.