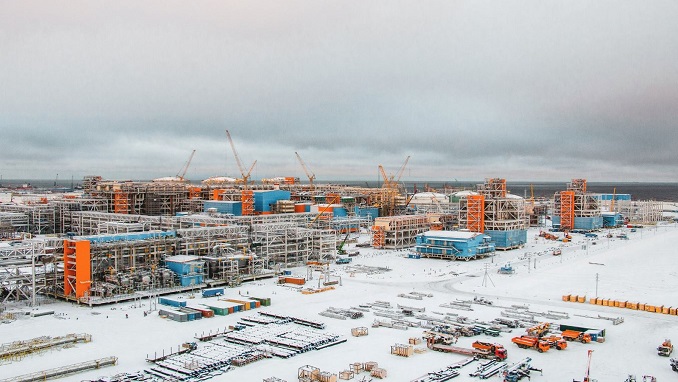 Russia's largest non-state natural gas producer Novatek will launch a second line at its Yamal LNG plant in September, the RIA news agency cited the company as saying on Wednesday.
Novatek owns a 50.1 percent stake in Yamal LNG. France's Total and China National Petroleum Corp each control 20 percent, while China's Silk Road Fund owns 9.9 percent. Yamal LNG started producing liquefied natural gas in December, Reuters informs.
Russia is seeking to produce more than 70 million tonnes of LNG per year in its remote Arctic regions and for now has one operational LNG facility, run by Gazprom and co-owned with Shell on the Pacific island of Sakhalin.
Back in December, Novatek said the first train was for 5.5 million tonnes of fuel to be delivered year round to Asian and European markets via the Arctic Ocean with ice-class tankers used. The overall capacity is set to reach 17.5 million tonnes with the last train of the project starting operation by the end of 2019.
The $27 billion plant has been commissioned "on time and on budget according to our FID schedule", said the company's CEO Leonid Mikhelson.
Chinese banks put up more than $12 billion in financing in April last year, while the project also has the backing of Russian and European banks and the Russia's National Wealth Fund, one of the country's two sovereign wealth funds.
The Yamal LNG consortium sees Asia as the biggest market for its gas in the long term. Shipments to China from Yamal should take about 18 days using the Northern Sea route down through the Bering strait that separates Russia from Alaska.