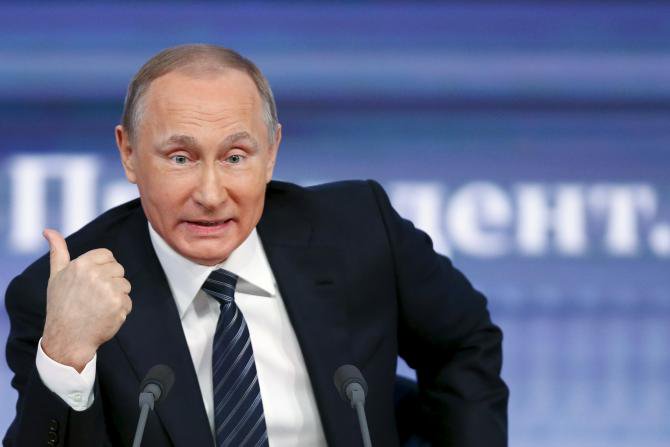 A Russian steelmaking giant that employs over 1,000 people in Canada has seen its major shareholders named on the so-called "Putin list" published by the United States Treasury Department, The National Post reports.
The list presents a who's who of 114 Russian politicians and 96 oligarchs said to have directly benefitted from links to President Vladimir Putin.
The U.S. Treasury list was a legal requirement under a U.S. law brought in response to alleged Russian meddling in the 2016 U.S. presidential campaign.
Among the prominent Russian oligarchs heavily involved in Canadian business is Roman Abramovich, a major shareholder in the London-listed Evraz PLC, which owns Evraz North America. Evraz employs 1,800 people in the country, with sites in Regina as well as Calgary, Camrose and Red Deer in Alberta.
Aleksandr Abramov, non-executive chairman of Evraz PLC and Aleksandr Frolov, its CEO, are also listed. In Evraz PLC's 2016 annual report, Abramovich is listed as owning 31.03 percent of all shares in the company, Abramov 21.38 percent, and Frolov 10.68 percent.
The "name and shame" oligarch list has been mocked as it is a carbon copy of a Forbes magazine ranking of Russian billionaires. In Russia, it has drawn scorn because some of those listed do not, in reality, enjoy Putin's favor.
Yet the list has spooked rich Russians who fear it could make them informally blacklisted in the global financial system.
Some of those listed — noted on the nine-page document by asterisks — are already under sanction, but the Trump administration has decided not to immediately punish anybody else, leading some U.S. lawmakers to accuse Trump of giving Russia a free pass.
"The list has no bearing on Evraz North America's operations," Evraz North America said in an emailed statement. "Evraz North America, a wholly owned subsidiary of Evraz plc … is headquartered in the United States.
"We have a long legacy of business success and are proud of our deeply American and Canadian roots, which include steel manufacturing facilities that have been in operation for many decades."
The office of Steven Bonk, Saskatchewan's economic minister, said it was aware of the company's ownership structure but was not concerned.
"Irrespective of who owns Evraz, the company has always been an important business presence in Regina and Saskatchewan," a statement read. "In our view, Evraz is a good corporate citizen, supporting many worthy causes in the community.