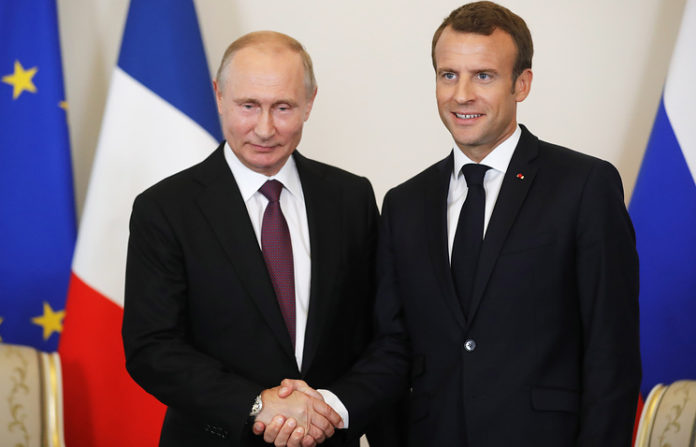 French companies are aware of the potential and the benefits of operating in the Russian market, and not a single French company has left Russia since 2014, Patrick Erbs, the head of the economic department of the French Embassy in Russia, said on Friday, according to Sputnik.
"France has historic trade, economic, and financial ties with Russia, and they mean a lot to us. No French company has left the Russian market since 2014. When I say that companies remain in the market, I mean that they strengthen their positions and [boost] investment," Erbs said, at a conference of the Franco-Russian Chamber of Commerce and Industry.
The envoy stressed France's respect for Russia as a "global economy" and the fourth biggest economic partner of the European Union and added that Russian-French economic relations could expand even more.
Erbs also said that Russian-French trade, which experienced a decline in 2014, was actively restoring since 2017, and the trend was likely to continue.
In 2017, Russian-French trade increased by 16.5 percent year-on-year and reached $15.5 billion. The first 9 months of 2018 saw bilateral trade amount to $12.7 billion.
However, despite Erbs's statements, tense political relations between the EU and Russia have taken their toll on French-Russian economic cooperation. Last year, France decided to shut its Business France trade agency in Russia after what it said was a long period of negotiations with local authorities following Moscow's expulsion of its director.
"Business France's working conditions have deteriorated considerably in the last few months," the French embassy said in a statement, adding that the agency had been hit by "illegal seizures on its bank accounts, despite being protected by the Vienna convention (on diplomatic relations)," the trade promotion agency said at the time.
The West imposed economic and financial sanctions against Moscow for its annexation of Crimea and its role in the Ukrainian conflict.